Experiencing the Holy Land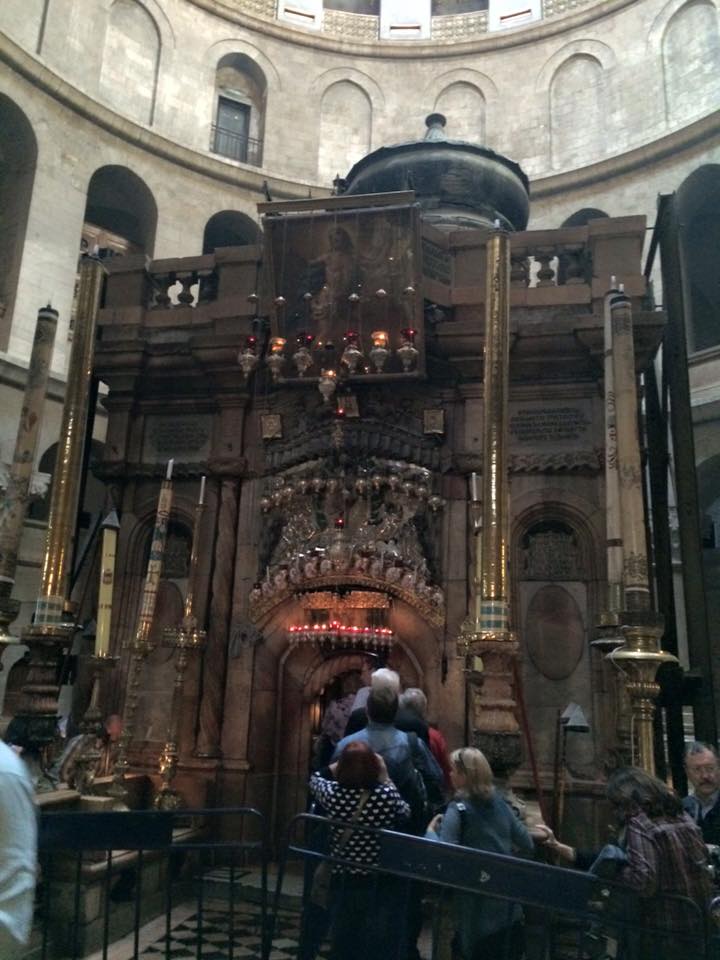 Today's blog post comes from Valparaiso University Law student Erika B…
Boker Tov (Good Morning),
So today was amazing. I got to hear a woman speak who was a holocaust survivor. Ever since I was really little I have been fascinated by WW2 and the holocaust (I guess that is what I get from growing up with a dad loves history). I have been to a Labor Camp in Germany and I have been to museums before but this one was different. I was in Israel, where Jewish people come from. Israel, where people live with this awful memory every day. Israel, the county that Jewish people call home.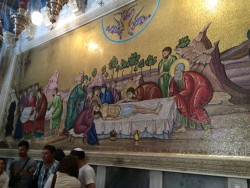 Holy cow I am in Israel! A place I never thought I would be and still, being here and standing in these streets I can't believe it. It has only been a couple days and if I left right now I would be satisfied with this trip. I get I'm here for school and I understand I am learning about the Israeli and Palestinian conflict but I am also the learning about this country.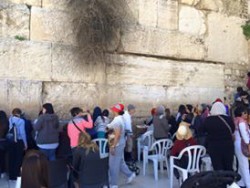 Israel is holy to many religions and being a Christian and being in this country has a very religious purpose for me as well as a legal and educational purpose. When we got to see the Wailing Wall at Temple Mount (something else I never thought I would see), I couldn't wait to be able to see the church of the Holy Sepulchre. This church was built on the place that Jesus was crucified. I literally walked in his footsteps on Via Dolorosa which was the path he carried the cross. I placed my hands on his tomb which instantly the moment I touched, I cried, and it was the most amazing thing I have ever done as a Christian woman.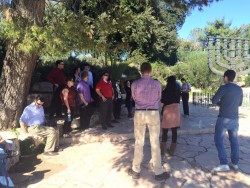 When we were at the parliament building and the Supreme Court we stopped outside for a short class discussion. This is what I have been waiting for, the chance to hear the Israeli and Palestinian students opinion on things. I think they are finally opening up to us because they were not afraid to tell us what they were thinking or feeling. I am hoping that our other encounters with them will go as interesting.
Like I said, if I left today I would be happy. I have experienced things I never thought I would, had religious experiences I only wished for, and got to see different views and thoughts on the conflict that the people who live here ever day face. This trip, so far amazing. I can't wait to see what will happen next!
https://mejditours.com/wp-content/uploads/2016/03/tomb.jpg
960
720
RB-ADMIN
https://mejditours.com/wp-content/uploads/2022/07/logo-green.svg
RB-ADMIN
2016-03-07 20:27:15
2016-03-07 20:35:20
Experiencing the Holy Land