Global Leader in Socially Conscious Travel.
"And what can make you know what is the steep path? It is freeing the slave or feeding [the hungry] on a day of severe hunger, an orphan of a near relationship, or a needy person in misery. Then will he be of those who believe, and enjoin patience, and enjoin deeds of kindness and compassion."
(Surat al-Balad, 90:12-17)
Bring Islamic history and the sunnah of the Prophet (S.A.W.) to life with extraordinary Muslim group trips to Palestine and Israel through MEJDI Tours.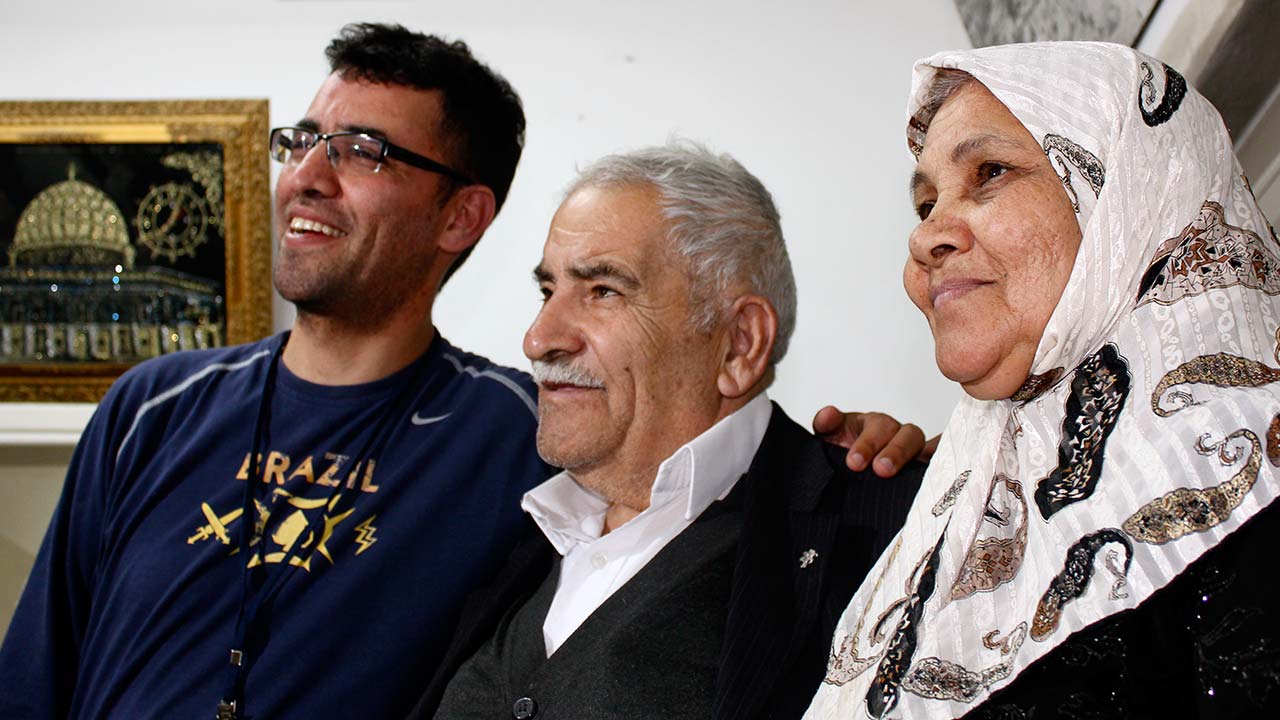 As the land of the first qibla, the Holy Land has much to offer, including Salat at the Masjid al-Aqsa, excursions to classic Umayyad and Ayyubid sites, and MEJDI exclusives, such as home-cooked meals, traditional musical performances, activities with Palestinian artists, students, journalists, poets, refugees, and much more. With special access to hard-to-reach sites—and decades of Israeli-Palestinian relationship building to ensure a smooth, safe trip—MEJDI helps Muslim groups explore their Islamic heritage, connecting travelers to other members of the global ummah, including local imams, sheikhs, policymakers, tribal leaders, and more.
While any company can show you sites and stones, MEJDI helps group leaders choose an honorable path by ensuring your tour is founded on the Islamic tenets of justice, peace, and socially and environmentally responsible business practices. Just as our name means "honor" and "respect" in Arabic, MEJDI's goal is to honor both clients and communities, enabling groups to honor the areas they visit by supporting Palestinian businesses and engaging with the local Palestinian community. The result is a uniquely customized tour like no other that fits your group's values, needs, and goals.
Renowned and time-honored, these sites are must-sees for a reason.
Sites
Masjid Al-Aqsa and Qubbat as-Sakhrah (Dome of the Rock)
Mount of Olives (Jabal Zeitoun)
Masjid Umar, Al Quds
Hebron (al-Halil)
Ibrahmi Mosque and the Tombs of Ibrahim, 'Ishaq, and Ya'qub
Bethlehem
Nebi Musa
Ramallah
Jericho
al-Azariya
Islamic Museum
Rockefeller Museum
The Dead Sea
Tomb of David
ACTIVITIES
Sites
Al-Aqsa Mosque and Dome of the Rock (Qubbat as-Sakhrah)
Mount of Olives (Jabal Zeitoun)
Masjid Umar, Al Quds
Islamic Museum
Rockefeller Museum
Tomb of David
Jaffa
Dead Sea
Nazareth
Tiberius
Akko and the Shrine of the Baha'u'llah
Caesarea Maritima
Nimrod's Fortress
Banias
Christian holy sites (Church of the Holy Sepulchre, Church of the Nativity)
Jewish holy sites (Western Wall, Masada, Yad Vashem)
ACTIVITIES
Behind-the-scenes access and unique experiences only MEJDI can offer.
Sites
Jenin
Nablus
the Mahmoud Darwish Museum
Yasser Arafat's Tom
ACTIVITIES
Sites
Golan Heights
Horns of Hattin
Rosh Hanikra
Visit the former Palestinian villages at Ein Kerem and Lifta
Druze villages, including Majd al-Shams and Daliyat al-Carmel
ACTIVITIES
https://mejditours.com/wp-content/uploads/2022/07/logo-green.svg
0
0
RB-ADMIN
https://mejditours.com/wp-content/uploads/2022/07/logo-green.svg
RB-ADMIN
2013-04-24 21:22:19
2022-11-10 16:50:18
Muslim Tours