Global Leader in Socially Conscious Travel.
Peacebuilders who accidentally became travel entrepreneurs…
MEJDI was founded by two peacebuilding practitioners, Aziz Abu Sarah and Scott Cooper.  After working for many years on social change programs all over the world, Aziz and Scott discovered that travel was one of the most powerful and untapped resources for creating a better planet.  They decided to share their unique experiences and unmatched network of contacts with you.  MEJDI's deep roots in social change work is where our mission comes from;  "We exist to create a more peaceful and interconnected world through travel."
MEJDI is one of the first global tour companies to be B Corp Certified (in 2014, years before B Corp was widely known outside of sustainability circles).  For us, this meant a transparent way we could show that we mean what we say and our actions speak louder than words: We pay local vendors fair wages, prioritize small locally owned vendors in destinations, treat our partners and staff with dignity and respect, and use travel to create a more inclusive reality for all the hard working people who bring our tours to life.  
An estimated 1 billion people travel every year. MEJDI Tours sees this as 1 billion opportunities to make a difference. MEJDI Tours is dedicated to opening hearts and expanding minds, inviting clients to become cultural explorers while engaging and supporting the global communities we serve.
We are the leaders in Socially Conscious Travel.
Socially conscious travel is a form of responsible travel which focuses on the human element of destinations; the diversity of its people, their stories & narratives.  We focus on bringing the rich cultural diversity of every destination, its hidden and special stories to our travelers and doing so in a way that benefits the local peoples' lives and livelihoods.  This is why we chose our name "MEJDI" because it means "to honor" in Arabic and that is exactly what we do on every tour – We honor the people of the place. 
We invite you to look at our itineraries carefully.  You'll see that in addition to a local guide (or two!) leading every tour, we tend to include many more immersive, local encounters per each program than what is common in travel.  Typically itineraries may include a visit or two whereas with MEJDI, you'll sometimes see 5, 10, or more!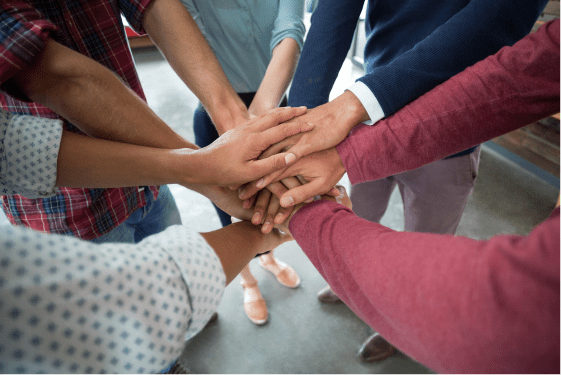 We are the travel company for those who want to connect with a wide variety of locals and the most interesting and unheard of stories of the place.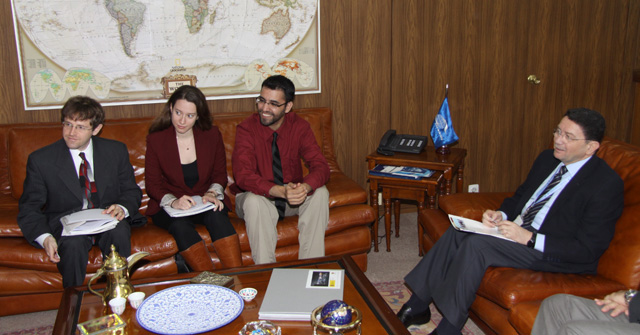 MEJDI Tours meets with United Nations World Tourism Organization (UNWTO) Secretary General Taleb Rifai to discuss our partnership. (Left to Right) Scott Cooper, Shira Nesher, Aziz Abu Sarah, and H.E. Taleb Rifai
We're Proud to Say We've Been:
Honored for our work by the United Nations,
Featured in a TED Talk called "For more tolerance, we need more…tourism", 
Showcased by the Smithsonian Magazine as a cover story written by Pulitzer prize winner Geraldine Brooks
Recognized by the National Geographic Society