Global Leader in Socially Conscious Travel.
"He who pursues charity and kindness will find life, charity, and honor."
"Love your neighbor as yourself."
Ideal for group tours of any kind—synagogues, federations, youth groups, first-time visitors, and those that have traveled to Israel before—MEJDI can make your Jewish group trip unforgettable with visits to the most meaningful sites in Judaism, profound spiritual experiences, rejuvenating leisure activities, and new friendships.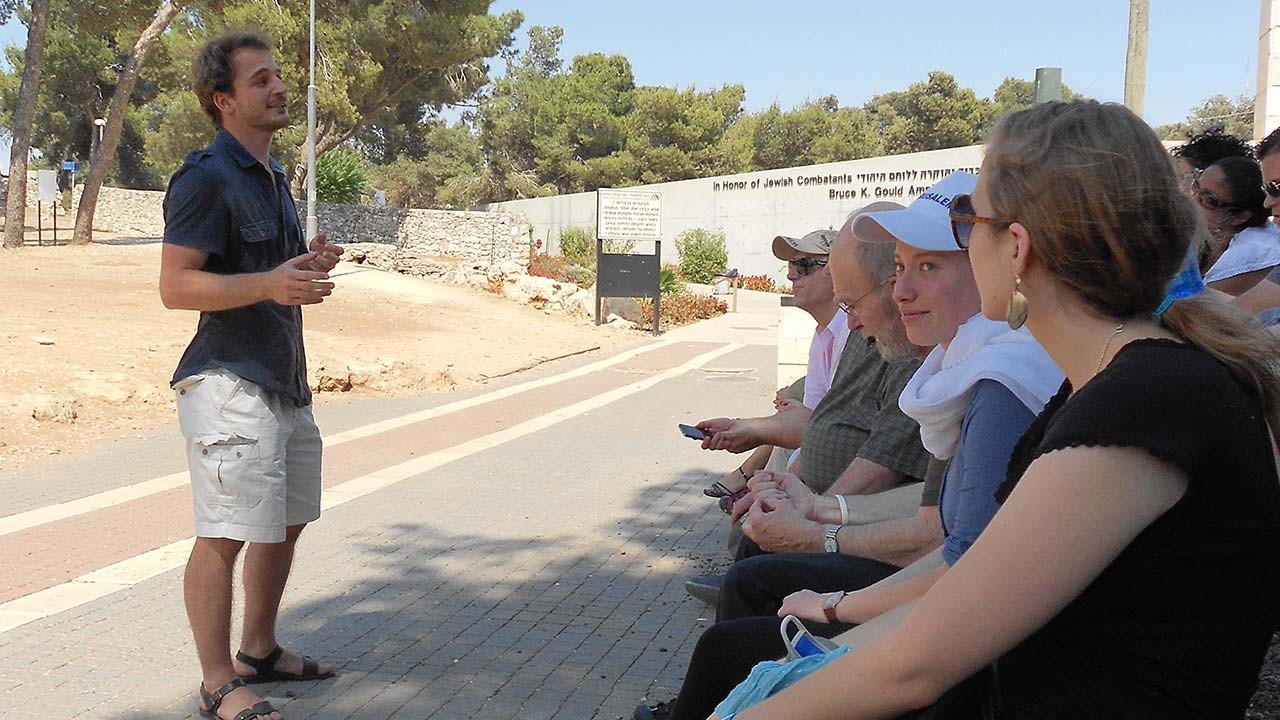 Whatever your group's interests and goals, MEJDI will work with group leaders to create  uniquely customized tours tailored to fit your group's values and needs. With MEJDI's broad and far-reaching networks in Israel, your group will have a truly authentic experience connecting with local havurot, Kibbutzniks from Degania to En Gedi, Tel Avivians, Jerusalemites, artists, mystics, educators, outdoorsmen and more!  These connections will give your group access to exclusive activities such as engaging private conversations with policy makers and peacemakers, Kibbutz homestays, Shabbat meals with local families, special musical performances, and enlightening religious and cultural experiences with Israel's diverse Jewish, Muslim, Christian, Druze and secular communities.  Additionally for those who are interested, because of our global network we are one of few tours operators that can professionally and safely arrange visits to cities in the West Bank and private meetings with Palestinian tribal leaders, policymakers, students, artisans, religious leaders and peacemakers.
While any company can show your group sites and stones, MEJDI strives to make travelers feel at home by connecting them with locals who share your interests, hopes, and dreams. MEJDI's socially responsible business model ensures we operate all of our tours based on the principle of Tikkun Olam—healing the world—so groups can rest assured that their journey is positively contributing to Israel's diverse local population, its families, and a brighter future for the region.
Renowned and time-honored, these sites are must-sees for a reason.
Sites
The Kotel (Western Wall)
Western Wall Tunnel
City of David
Jewish Quarter of Jerusalem
Yad Vashem
Israel Museum
Mt. Herzl
Masada
Qumran
Dead Sea
Ein Gedi
Banias Waterfall
Beer Sheva
Eilat
Tzippori
Kinneret
Kfar Nachum synagogue
Mt. Hermon
Tzfat
Akko-Acre
Jaffa
Tel Aviv
Tiberius
Tel Dan
ACTIVITIES
Sites
Hebron and the Tomb of the Patriarchs
Rachel's Tomb
Bethlehem
Herodion
Jericho
Ramallah
ACTIVITIES
Behind-the-scenes access and unique experiences only MEJDI can offer.
Sites
Sderot
Mea Shearim
Golan Heights
Muslim Quarter of the Old City
Hamat Gader hot springs
Ammunition Hill
Settlement visit and explanation of Israeli settlement life from local settlers
Majd al-Shams and other Druze villages
ACTIVITIES
Sites
Shiloh
Shechem
Jenin
Samaria and Mount Gerizim
Cultural landmarks, such as the Mahmoud Darwish Museum
Wadi Qelt synagogue
Palestinian refugee camp
Settlement visit and explanation of Israeli settlement life from local settlers
ACTIVITIES
https://mejditours.com/wp-content/uploads/2022/07/logo-green.svg
0
0
RB-ADMIN
https://mejditours.com/wp-content/uploads/2022/07/logo-green.svg
RB-ADMIN
2013-04-24 21:21:47
2022-11-10 16:50:10
Jewish Tours