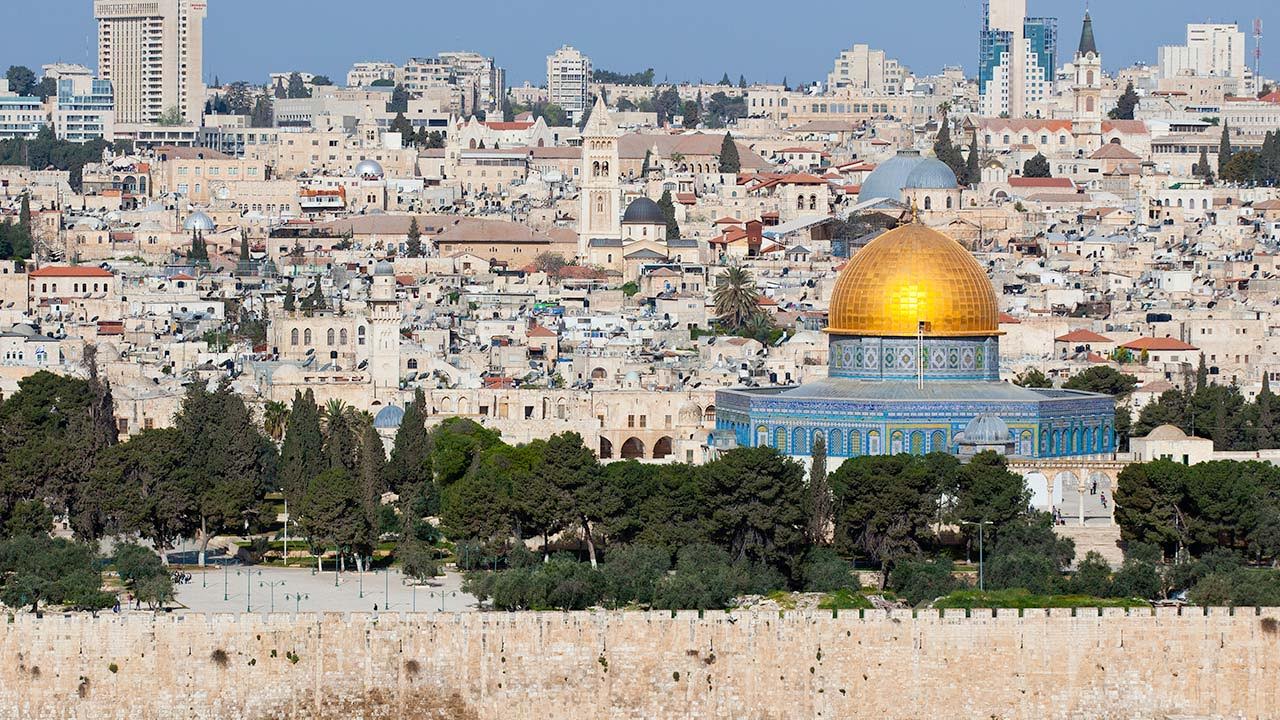 About the Opportunity & MEJDI Tours
This is a unique opportunity to join the leading travel focused social enterprise in a key role to help us further our mission. Our mission is to disrupt the travel industry until social impact and human connection are just as important to the common vacationer as destinations, accommodations, activities and restaurants!  If you want to learn a little bit more about our approach, please watch this short TED talk by our co-founder Aziz Abu Sarah: https://tinyurl.com/MejdiTED
Because of our critically important mission, we carefully hire the best talent we can find. We like people who bring out the best in their colleagues. We look for people who lead by example, not by fear. And we want you to bring the same warmth, charisma, and energy to an internal team meeting as you would to an external client call. Put simply, we don't do dog-eat-dog, and while we expect big results, we know we won't achieve them long-term with an unhappy team.
Summary of Position
The customer service specialist will be tasked with one of the most important roles in the company; talking with all travelers who have signed up for a MEJDI trip or are potentially signing up, and making sure all of their customer service expectations are beyond exceeded.  At MEJDI, no special request is too big.  We go above and beyond to make our travelers' trips a once in a lifetime experience-whether that involves the content curated for their trip, or making sure their travel logistics are completed seamlessly.  The customer service specialist is responsible for managing the experience of all travelers and group leaders throughout the booking experience up until the time of departure.
Responsibilities/Skills:
Traveler Relationship Management-MEJDI Tours
Trip registrations, assistance with additional travel requests, work with Product Manager to provide proposals when necessary, send out pre and post trip communications to travelers
Group Leader Relationship Management-MEJDI Tours
Work with group leaders ad hoc and via regular checkins throughout pre-tour lifecycle, from contract signing through to departure
Assist with any questions Group Leader has about the itinerary, working with our Jerusalem office to obtain answers when necessary
Work with Group Leader to follow up on any outstanding information needed from travelers-TIFS, arrivals and departures, payments-escalate to Operations Manager when necessary.
Administration-MEJDI Tour Operations
Collect and collate all required traveler details for each tour and communicate special requests with Jerusalem coordinators
Create survey links used for traveler information collection, and post-tour surveys using SurveyGizmo
Create email templates for group communications and manage all trip communications with travelers
Create and distribute individual traveler invoices and track all payments
Administration-National Geographic Expeditions
Review all traveler data sent by vendor customer service team
Manage special requests received from vendor customer service team from travelers and coordinate with the Jerusalem office in order to send a response within 2 business days. Track these requests and ensure they are crosschecked with the customer detail report document
Order supplies for the Jerusalem office when necessary from vendor
Purchase travel insurance for every departure
Marketing
Create webpages for each trip as requested using WordPress
Set up Google Analytics for webpage
Set up blogs as requested by Group Leaders
IT
As it pertains to customer service and traveler management
Additional duties as assigned by management
Executive assistance, tech and other innovation support, special projects
How to Apply?
Send us your resume and a brief statement:
(1) telling us why you're passionate about this work and
(2) why you're the best candidate for this job.
Send all applications to [email protected] and please write the position you're applying for in the subject line.