Founders & Management Team
Scott Cooper, Co-Owner & CEO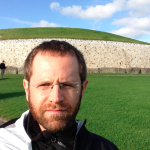 A successful business owner, social entrepreneur, and business strategist, Scott Cooper spent a decade in the private sector, most recently as a banker and financial representative for JP Morgan Chase, before joining George Mason University's School for Conflict Analysis and Resolution in 2009. Under Scott's direction, the Center he managed grew by 10x and operated programs in Afghanistan, Iran, Turkey, Jordan, Palestine, and Israel. The MEJDI co-founder and CEO established GMU's first business and conflict resolution program, and spearheaded an innovative study abroad program that takes students throughout the Middle East and beyond. Passionate about travel, peace building, and socially and environmentally responsible tourism, Scott utilizes his expertise in wealth preservation and growth to help social investors and peace builders employ innovative business models to facilitate positive change.  As MEJDI's 'Co-CEO', Scott focuses on strategy, operations, and company culture.  He previously worked at the United States Institute of Peace on a project focused on evaluating peace-building programs in conflict zones, and has advised numerous NGOs on sustainable models for organizational growth. Scott holds a degree in political science from Arizona State University and a Master of Science degree in conflict analysis and resolution from George Mason University.  Scott prides himself on not taking life too seriously. He loves watching stand-up comedy, playing ice hockey, and spending time with his wife and their 2 boys.
Aziz Abu Sarah, Co-Owner & CEO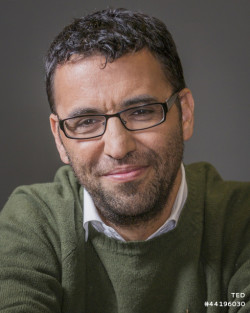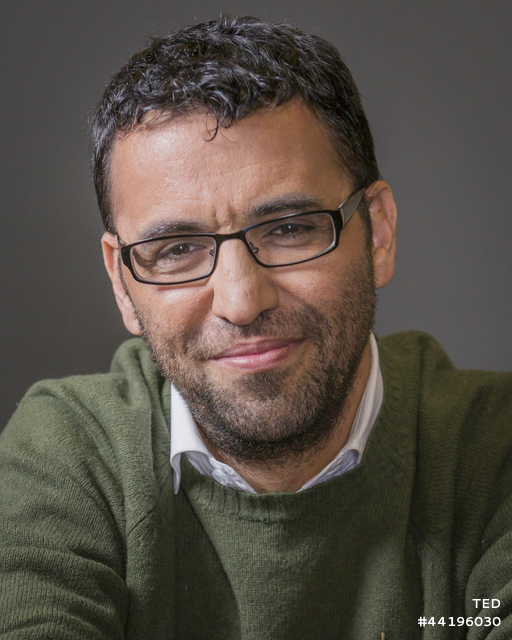 Aziz Abu Sarah is an entrepreneur, speaker, peace builder and author. He is a National Geographic Explorer and a TED Fellow. In 2009, Aziz co-founded MEJDI Tours, a cultural exploration vehicle for an ever-changing travel market. He is a seasoned tourism professional with over a decade of experience in the industry. In 2014, he gave a TED Talk about his vision for redefining tourism. You can view the talk here.  Aziz has spoken at countless of international organizations and universities, including The United Nations, Nexus, TED, BMW, European Parliament, Georgetown, Yale and Harvard. He has published articles in The New York Times, National Geographic, TED, Haaretz, the Jerusalem Post and others and regularly analysis for CNN, Fox, and Aljazeera among others. Aziz is the recipient of the Goldberg Prize for Peace in the Middle East from the Institute of International Education, the European Parliament's Silver Rose Award, the Eisenhower Medallion, and the Eliav-Sartawi Award for his Middle Eastern Journalism. He was named one of the 500 most influential Muslims in the World by the Royal Strategic Centre in Jordan for 2010, 2011, 2012, 2013, and 2014. He won the Intercultural innovation award from the UN Alliance of Civilizations and the BMW Group. He was also recognized by UNSG Ban Ki Moon for his work in peace building. You can view the talk here.
Operational Staff
Kim Passy Yoseph, Director of Operations, USA/Jerusalem  

Serving as an instructor in various Training & Commanding Courses in the IDF, Kim is no stranger to the field of education. After her discharge she started working with youth, young adults and consulting companies, developing educational material for NGO's, non-formal education, local businesses and tours. In her previous role, Kim was the Education Director of a Birthright department. There she honed her ability to see the yet untapped potential of tourism as she oversaw not only the educational side of the trips but also the operational work behind the scenes.
After moving around quite a bit during her childhood and adult life, she became fascinated with cultural differences and assimilation processes. She completed her Master's degree in Immigration and Social Integration, and created her own interactive activity for groups focusing on the complexities with-in the Jewish population in Israel through the various mass immigration waves coming in.
As an educator, Kim enjoys volunteering and especially likes connecting that to the unique destinations she travels to.Her experiences enable her to lead MEJDI's experiences smoothly and effectively.
I
Susan Jarzembski Holmer, Director of Public Relations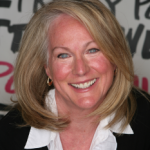 With a communications career that has included on-air broadcasting, a syndicated newspaper column, and corporate public relations for multiple national brands, Susan brings her strategic, results oriented brand building to Mejdi Tours. MEJDI is the perfect match for Susan who has focused on creative relationship building for both Fortune 500 companies as well as in the nonprofit world.
Having gone on two MEJDI Tours, Susan was an unofficial brand ambassador long before joining the team. "The dual perspective introduced to me on the tour has changed how I look at the world.  Since my first tour in the Holy Land, I take the MEJDI method of listening with me—aiming to respectfully listen to whomever I meet wherever I go."
I
Shannon Okuonghae, Traveler Services Specialist, USA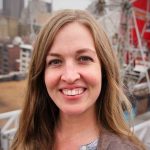 With an extensive background in international education and a master's degree in intercultural communication, Shannon understands the potential of socially conscious travel and meaningful cross-cultural experiences as agents of positive change. Before joining MEJDI, Shannon managed International Student and Global Study Abroad Departments for major US Universities, advising professors and helping hundreds of students on travel to destinations all over the world.
Shannon has spent most of her life traveling the globe and is no stranger to being a stranger. She has always found it natural to identify with the unique perspectives that develop from broadening horizons. Her professional, educational, and personal choices have been a series of cross-cultural connections, a common thread that underpins her experiences. She has studied abroad, traveled globally, and lives a multi-cultural life. 

With an eye on continuously improving the travelers' experience to facilitate successful and impactful journeys, Shannon looks forward to continuing her passion with MEJDI Tours and sharing MEJDI's mission and vision.
I
Pauline Bürger, Travel Blogger & Logistics Coordinator
With a background in Tourism Management which she studied abroad in the Netherlands and Spain, Pauline has worked for Mejdi Tours as Logistics Coordinator in Jerusalem for more than a year.
Pauline is convinced that tourism can be a way to make a positive impact in the world. She sees Mejdi Tours as an example of how travelers can get a deeper understanding of a country which is not primarily a tourism destination, in fact others are calling it home.
Just as in the Holy Land there are conflicts all over the world and there is always more than one voice to listen to.
Most recently, Pauline is representing Mejdi Tours on official tourism events in Europe such as the International Travel Trade Show (ITB) in Berlin. Pauline is originally from Germany and her very own way of connecting with people is to play soccer wherever she travels.I
Finance
Sue Nissel, Financial Manager & HR, USA
Debbie Beyer, Bookkeeper, USA
Muneer Awad, Bookkeeper, Jerusalem
Marketing
Aaron Press Taylor , Development Manager, Jerusalem
Beth Marchessault, Marketing Consultant
Yuval Ben-Ami, Product Development Manager (France)
Travel Planners
Josh Bloom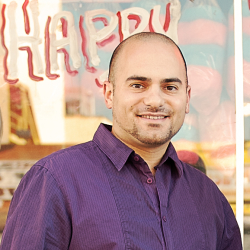 With an extensive background in peace-building, human rights, and socially conscious travel planning, Josh Bloom has worked in Israel and the West Bank, Jordan, Macedonia, Kosovo, Croatia, Albania, Belize, South Africa, Moldova, Kazakhstan, and the UK. Before joining the MEJDI team, Josh was Director of Israel Programs for T'ruah: The Rabbinic Call for Human Rights (formerly Rabbis for Human Rights-North America) where he led rabbis and rabbinical students in advocacy campaigns focused on Palestinian property rights, Bedouin land rights, and the rights of African asylum seekers in Israel. Prior to that, he lived in Jerusalem where he served as a Consultant to Rabbis for Human Rights. He has also worked for American Jewish World Service, the Organization for Security and Cooperation in Europe (OSCE), Amnesty International USA, UNICEF, Mercy Corps, the Conflict and Health Programme at the London School of Hygiene and Tropical Medicine, and the Health and Human Rights Programme at the University of Cape Town. Josh has published journal articles and lectured on peace theory and authored numerous op-eds. He received his M.S. in Population and International Health from the Harvard School of Public Health and a B.S. in Applied Social Sciences and an International Studies Certificate from Binghamton University. Josh and his family live in the idyllic Berkshire Mountains of Western Massachusetts, where his wife, Rabbi Jodie Gordon, serves as one of the rabbis of Hevreh of Southern Berkshire
Jeff VonWald
(bio coming soon)
Nicole Morgan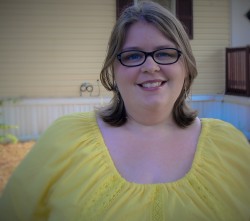 Nicole Morgan grew up loving travel, cultures, and learning new things. Her professional background includes a few years teaching high school English near Atlanta, GA. As a teacher of literature, Nicole values the power of stories, especially the ones that come from unfamiliar places. These stories have the ability to change how we understand and interact with the world. Nicole transitioned from being a classroom educator to working with an education-focused non-profit near Chicago, IL for three years. Nicole graduated from Palmer Theological Seminary in 2014 with a Master of Theological Studies with an emphasis in Public Policy. While at Palmer, she served as a Sider Scholar with Evangelicals for Social Action.  She currently lives near Atlanta, GA and serves in a variety of ministries, including as a ministry assistant to Rev. Dr. Mae Elise Cannon. Nicole strongly believes that getting to know our neighbors across the street and across the globe is a way to work towards peace.
Advisors  
Kendra Hayden, Business Advisor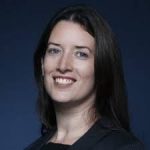 Kendra is the co-founder of Crosstree Associates, a business advisory firm.  Prior to starting her own business, Kendra spent several years providing consulting services both at a management consulting firm and as a part of Fortune 500 companies. She is an experienced leader having worked extensively in business development, strategy, big data, loyalty, lodging, professional services and more.
Kendra holds an MBA from the Amos Tuck School of Business at Dartmouth and a BA from the University of Pennsylvania.
Ofri Brener, Business Advisor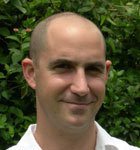 Deeply committed to supporting entrepreneurs with ideas that lead to positive changes in their communities, Ofri Brener has over a decade's worth of small business development experience in both Israel and the United States. Currently director of business consulting for the Partnership Development Group-an organization dedicated to helping disabled entrepreneurs develop business plans, apply for funding, and achieve their dreams of financial independence through business ownership-Ofri previously worked as a business consultant for Israeli-based business technology consulting firm Strauss Strategy. He received his MBA and a B.S. in information systems management from the University of Connecticut School of Business.
Jeff Waxman, Business Advisor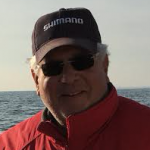 Waxman has served the high tech industry as turn a round expert for thirty years.  He has been CEO of six Software companies, both privately held and Publicly held companies. All have been successfully re invigorated and sold with profitable exits for investors and employees. In addition, Waxman has served on multiple Boards of Directors for companies in various industries.
Reverend Dr. Mae Elise Cannon, Chief Advisor for Christian Engagement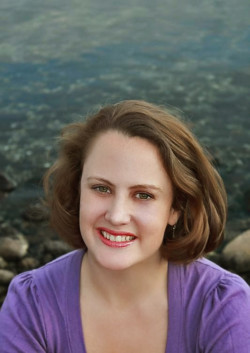 Rev. Dr. Mae Elise Cannon is an ordained pastor in the Evangelical Covenant Church. Cannon formerly served as the senior director of Advocacy and Outreach for World Vision US on Capitol Hill in Washington D.C.; as consultant to the Middle East for child advocacy issues for Compassion International; as the executive pastor of Hillside Covenant Church located in Walnut Creek, California; and as director of extension ministries at Willow Creek Community Church. She is the author of Social Justice Handbook: Small Steps for a Better World (IVP, 2009), which won the 2010 Outreach Magazine Resource of the Year Award in the category of justice. She is also the author of Just Spirituality: How Faith Practices Fuel Social Action (IVP 2013) and co-author of Forgive Us: Confessions of a Compromised Faith (Zondervan, 2014). Cannon hols an MDiv from North Park Theological Seminary, an MBA from North Park University's School of Business an Nonprofit Management, and an MA in bioethics from Trinity International University. She received her doctorate in American History with the minor in Middle Eastern studies at the University of California (Davis) focusing on the history of the American Protestant church in Israel and Palestine.
Cannon began her work in the Middle East in 2009. She left the Holy Land with a strong conviction that American Christians have a significant role to play in being peacemakers contributing to the end of the ongoing violence in the region. In 2010-2011, Mae lived in Jerusalem and worked extensively in areas of reconciliation and justice in Israel, Palestine, Lebanon, Jordan, and Egypt in an attempt to bridge the gap between American Christians and the Christian community in the Middle East. Her several publications about the Conflict including Mischief Making in Palestine: American Protestant Involvement in the Holy Land from 1917 to Today and several other papers and articles have been presented at the American Academy of Religion regional and other annual conferences. Her work has been highlighted by the Chicago Tribune, Christianity Today, Leadership Magazine, The Christian Post, Jerusalem Post, EU Parliament Magazine, and Huffington Post. In 2014-2015, she also served on the State Department working group focusing on the role religion can play in a global conflict mitigation.
Emily Schneider, Research Advisor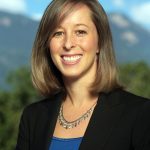 Emily is a Visiting Assistant Professor at Colorado College and a Ph.D. Candidate in Sociology at the University of California – Santa Barbara. She has spent the majority of the past decade trying to figure out how to promote peace in Israel/Palestine through tourism. Her passion for tourism as a tool for social change began in 2008, when she took a tour of East Jerusalem with a Palestinian tour guide who completely changed the way she understood the Israeli-Palestinian conflict. After this experience, Emily spent four years living in Jerusalem and Tel Aviv, where she worked for a variety of NGOs committed to human rights and a just peace between Israelis and Palestinians. Before returning to the US to complete her Ph.D. in Sociology, she worked for several years at a joint Israeli-Palestinian NGO, Windows- Channels for Communication. While at Windows, she founded the Walls2Windows program to bring young American Jews on Birthright to Palestinian communities in the West Bank. Since then, Emily has devoted the past five years to a series of research projects that analyze the experiences of travelers from around the world and how their travels to conflict regions may contribute to social movements for peace and social justice. Her current research has been funded by the National Science Foundation (NSF), and has been presented at the American Sociological Association, the Middle East Studies Association, the Israel Studies Association, among other annual conferences.
Etienne Morris, Business Advisor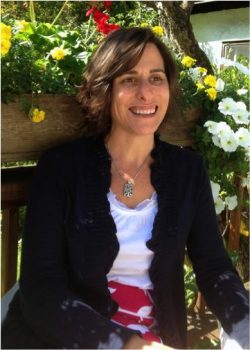 Etienne, the quintessential middle child, is driven to build bridges of understanding between people. From toddling out to the front desk to         answer "the buzzer" at her parents' small motel in Stowe, VT in the 60's to rooms division management roles in some of Boston's landmark hotel properties in the 80's to her current position as president of her own recruiting and consulting firm – authentic, relationship-building communication is at the core of what Etienne is all about.
After working for years in Hospitality Management, Software Product Development, and Luxury Tours, in 2007 Etienne accepted a position of sourcer, and later recruiter, for a small search firm offering concierge-style services specializing in technical and functional roles for Big4 management consulting firms (e.g. Deloitte, IBM Global Services, Accenture) and key positions for select Fortune 150 industry clients. In 2012, she opened her own boutique firm, offering customized recruiting services for businesses and personalized career support for individuals.
Etienne's company, Morris Recruiting & Consulting is a certified B Corporation, as are many of her clients – MEJDI Tours, SunCommon, Cabot Creamery / Agri Mark. B Corporations have a demonstrable commitment to our world in that their success is measured by their positive impact on people and planet, as well as the more traditional measure of profit. Etienne's client list also includes Renewable NRG Systems, Inntopia, The Manor, Vermont Bottling Company, as well as engineering, hospitality, cpa, and financial services firms in Vermont and beyond.
When she's not actively recruiting, she's likely helping candidates write awesome resumes resulting in them rediscovering and celebrating their skills and experiences, reigniting their job search, giving them confidence to bring their whole selves to interviews, connecting with people authentically and trusting in the power of emotional honesty!
Etienne lives in Stowe, VT with her husband, two kids (one in high school, one on a gap year in southeast Asia), two crazy little dogs, Blizzard and Tini, surrounded by the friends, family and mountains she deeply loves.
Thank you to former operational staff and interns!
Shira Nesher Tzur, Hadas Talmon, Elad Vazana, Haley Douglass, Danielle DiVerde, Abby Kirschbaum, Valerie Gottschalk, Anne Bauer, Frida Hansum, Talia Salem, Rishona Shaul Fine, Roni Felsen, Olivia Hazlett, Mariane Hosh, Bianca D'Aquino, Ally Collender and Helene Forstner.