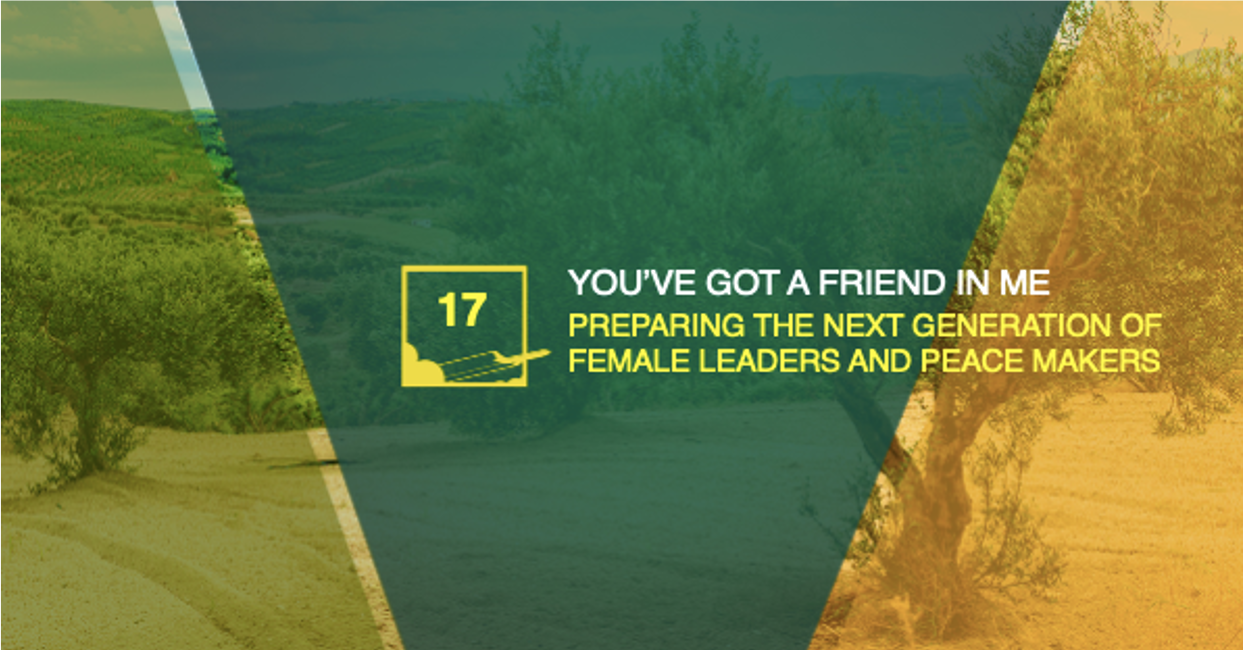 Episode 17:
YOU'VE GOT A FRIEND IN ME
PREPARING THE NEXT GENERATION OF FEMALE LEADERS AND PEACE MAKERS
Thursday, June 25th 1PM ET
Creativity for Peace trains young Israeli and Palestinian women to partner as leaders by transforming anger and prejudice to mutual respect, facilitating an understanding of the other, and inspiring action to promote equality and peace. Based in Santa Fe, New Mexico since 2003, and operating in the USA, Palestine, and Israel, they use dialogue and art to introduce the story of the other side and begin the compassion and healing necessary for reconciliation. On this episode we will meet with the Executive Director at Creativity for Peace, Tarrie Burnett, along with a few of their young leaders to discuss the program, their mission, and the impact they have had in the region.

Guest Speaker:
Tarrie Burnett, LMSW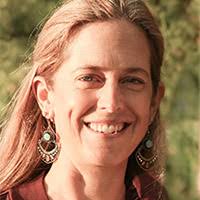 Tarrie brings more than 15 years of nonprofit policy and program experience with a bac​kground
in community social work. She graduated from the University of Boulder with an undergraduate
degree in Women's Studies and the University of Denver in 2008 with a Master's in Social
Work, focused on program implementation and design for international social work and a
specialization in trauma. Currently serving as the executive director for Creativity for Peace, a
decidedly feminist organization that is empowering the next generation of social justice and
peace activists in Israel and Palestine through leadership, compassionate listening and creative
arts. Previously, she developed nationally recognized mental health and wellness, micro-
financing, ​and sustainable farming initiatives for refugee families working with Lutheran Family
Services Rocky Mountains. Tarrie brings experience in community development financing and
teaching as well as an interest in local, national, and international politics. She currently
volunteers with the New Mexico Refugee Educational Bridge Project, supporting young women
from Afghanistan to pursue secondary and higher education in the United States and is a speaker
on refugee issues for the Santa Fe Council on International Relations.
We'll also be joined by two young leaders within the Creativity for Peace organization: 
Ameera was a camper in 2005 and is now 32 years old. Since her first year of camp she has been continually involved as a Young Leader, a Senior Young Leader, a Facilitator in Training, and currently as our Palestinian Coordinator.  Ameera started working with Creativity for Peace as a part-time employee in 2012 and in 2019 joined our staff full time. Most recently, Ameera was promoted to be the Palestinian facilitator for the 2020 summer camp. She lives in Ramallah with her husband and two young children.
Sivan has been actively involved with Creativity for Peace for 15 years– as a camper, Young Leader, dialogue facilitator in training, and public speaker. She has worked for a number of social change organizations, and has participated in meetings of the Commission on the Status of Women at the United Nations. Sivan was the director of the innovative Cologne Peace Daycare Center in Jaffa, Israel, the first such center to offer Arab and Jewish education and the first to serve a mixed population of Jewish, Muslim, and Christian students. She earned her undergraduate degree in society and government studies from The Academic College of Tel-Aviv-Yaffo, and is currently pursuing her masters degree in school counseling. She is married and raising her 14-month-old daughter, Rona.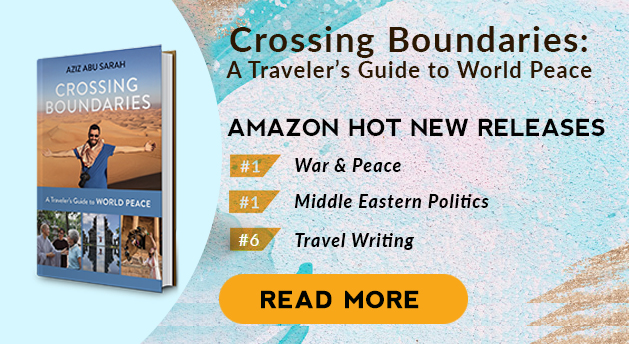 You may also like: