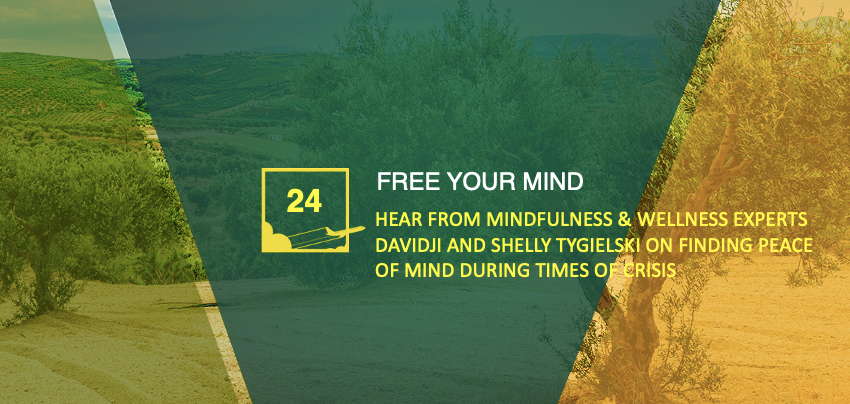 Episode 24:
FREE YOUR MIND
HEAR FROM MINDFULNESS & WELLNESS EXPERTS DAVIDJI AND SHELLY TYGIELSKI ON FINDING PEACE OF MIND DURING TIMES OF CRISIS
Thursday, August 13 1PM ET
On this episode we will speak with two globally recognized mindfulness, health & wellness experts and guides. Both speakers come from a background of stressful corporate jobs and are now on a journey to wholeness – living their lives with greater clarity, peace, and fulfillment. We will be discussing the significance of meditation now, their latest projects and efforts to help others starting a mindfulness journey – including davidji's
Crisis Meditators Guide
and Shelly's
Pandemic of Love
grassroots mutual aid community of care.
          
---
Guest Speakers:
---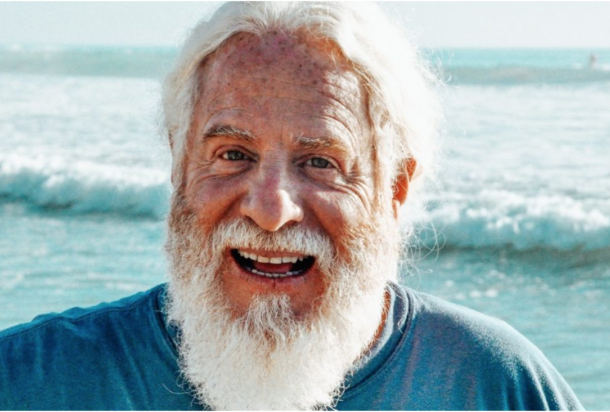 davidji is a globally recognized mindbody health & wellness expert, mindful performance trainer, meditation teacher & author. He has taught millions of people around the world to heal their hearts, plant powerful intentions and manifest their dream lives. His grasp of time tested solutions combined with real-world practical applications, have helped people at every life stage and circumstance find balance, heal deep wounds, and transform into their best versions.
His works include Sacred Powers: The Five Secrets to Awakening Transformation, Amazon's Best Seller: destressifying: The Real-World Guide to Personal Empowerment, Lasting Fulfillment, and Peace of Mind; and Secrets of Meditation: A Practical Guide to Inner Peace & Personal Transformation REVISED EDITION, winner of the Nautilus Book Award. He is credited with creating the 21-day meditation process, which spawned hundreds of 21-day meditation experiences & challenges around the world. Often referred to as the Velvet Voice of Stillness, davidji is the most prolific creator of guided meditation and he can be heard on more than 1,000 guided meditations.
---
After spending almost 20 years in Corporate America immersed in Fortune 1000 organizations, and the past decade as a high-ranking executive in public and privately-held companies, Shelly has turned to teaching "modern-life mindfulness" full-time and has become a "self-care activist" who focuses much of her time on communities that are underserved, social justice and community organizations, non-profits and schools.
Shelly has written over 200 guided meditations and her work and classes have been featured on mindful.org, Tricycle, The New York Times and dozens of national and international television and online platforms. She also shares contemplations each morning on her social media platform. Most recently she has started and is leading the Pandemic of Love effort, a grassroots, volunteer-led mutual aid organization that now has over 650+ full-time volunteers around the globe.