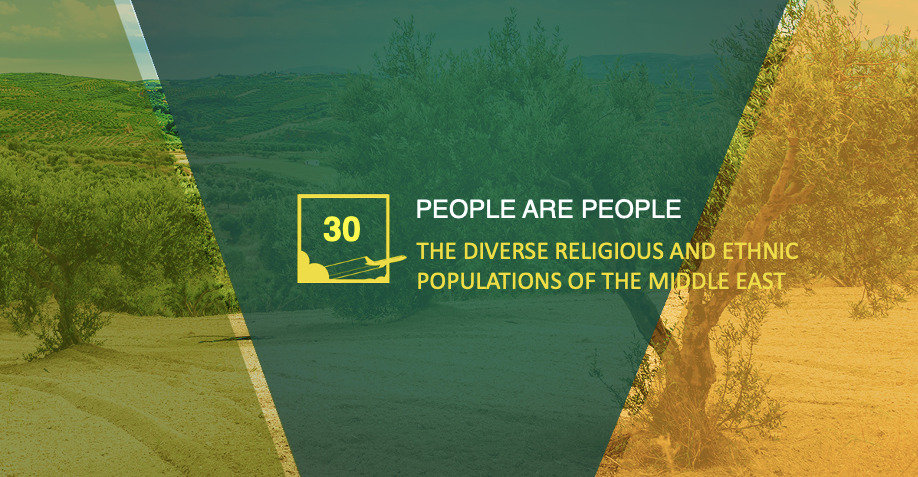 Episode 30:
PEOPLE ARE PEOPLE (PART 1)
CHRISTIAN MINORITIES IN THE MIDDLE EAST
Thursday, September 24 1PM ET
This episode focuses on the shrinking Christian Communities of the Middle East. We discussed the significant drop from a presence of approximately 20% of the population down to a shocking 5%, the large immigration waves and strive of remaining homogenous that brought these communities to where they are today.
We were joined by our good friends Nabil Razzouk, Emili Rishmawi, and Andrew Nemr and Joe Zaarour. Nabil and Emili are both Palestinian Christians belonging to the oldest and smallest Christian groups in the region. Nabil, a Coptic, will share historical and current stories about the community in Egypt and that in the Old City of Jerusalem. He will also discuss the
ancient tradition of Tattoos
. Emili, an Orthodox Christian from the Shepherds field town of Beit Sahour, will share her personal stories as well as the intersect between religion and politics. Andrew, a Protestant Lebanese artist, will shed light on the Protestant community in the Middle East, speak about Arab Christians in the United States and a bit about his 
tap dancing
.
This episode is only the beginning of our deep dive into our new series "People are People" – Religious and Ethnic Diversity in the Middle East.
Interested in a specific community? Share your thoughts with us!
---