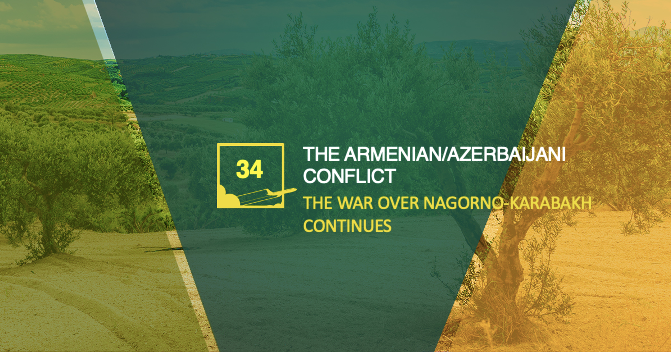 Episode 34:
CURRENT AFFAIRS: THE ARMENIAN/AZERBAIJANI CONFLICT
Thursday, October 22
On this episode, we discuss the recent violence has flared up again over a longstanding conflict between the two countries.  We discussed the lengthy history of conflict in the Caucuses and the war over Nagorno-Karabakh, explored why they are fighting again, who is behind the conflict, and what solutions are on the table for resolution.
---
Guest Speakers:
---
Margarita Tadevosyan
Margarita Tadevosyan is a post-doctoral fellow at the Center for Peacemaking Practice. She is a scholar-practitioner of conflict resolution and has extensive experience in convening and facilitating Track II reconciliation workshops primarily in the South Caucasus. For almost a decade she has been collaborating with Dr. Susan Allen on facilitating conflict resolution workshops across the Georgian-South Ossetian conflict divide. She has also been involved in other forms of analytical work and conflict resolution practice in the South Caucasus working with Turkish-Armenian and Armenian-Azerbaijani conflict contexts.
 Prior joining the Carter School as a full-time Research Faculty, she taught as an adjunct faculty at the School of International Service at American University and George Mason University. Dr. Tadevosyan's current research centers around generating improved evidence on preventing violent conflict available to donors, policymakers, practitioners, and scholars in the peacebuilding community. As a post-doctoral fellow of the Center's Better Evidence Project Dr. Tadevosyan is working on research that will provide a wide range community of stakeholders with a better understanding of local conflict prevention and violence reduction practices and will generate updated and new evidence on the local perspective of the effectiveness of peace practices.
 Margarita holds Ph.D. in Conflict Analysis and Resolution from Carter School for Peace and Conflict Resolution at George Mason University. She received her MS degree in Peace Operations Policy from GMU's Schar School of Policy and Government in 2010 through the Edmund Muskie Graduate Fellowship program. She also holds a Certificate in Peace Research from the University of Oslo, Norway. In addition, she holds an MS in Conflict Analysis and Resolution and in BS in Sociology from Yerevan State University. She previously worked for the US Department of State at the US Mission in Yerevan.
---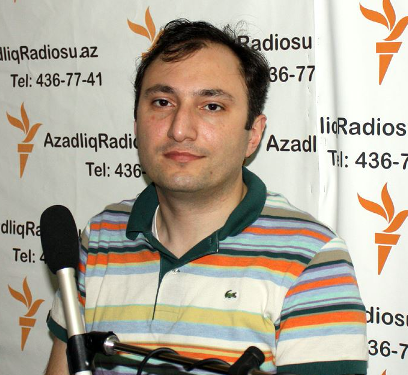 Ulvi Ismayil
Ulvi Ismayil is a historian and researcher, based in Washington, D.C. and originally from Baku. He has worked his entire life with international development organizations and non-profits, such as UNHCR and USAID that have covered humanitarian and development projects targeting refugees and IDPs among others. He has earned master's degree in Public Policy from the University of Minnesota, Humphrey School of Public Affairs in 2005 and both Bachelor's and Master's degree in History from Baku State University in 1998 and 2000 respectively.
He has been involved in peace-making multilateral projects since 2004 starting with Armenia/South Caucasus Conference held at the University of Michigan, has written on the subject and has even developed his own peace proposal.  Ulvi was a co-author of several joint Armenian-Azerbaijani petitions including 2014 initiative calling sides to observe peace along the line of contact and the petition in July 2020 asking Armenian and Azerbaijani emigres around the world to observe peaceful demonstrations.
---
---
Watch recent episodes: