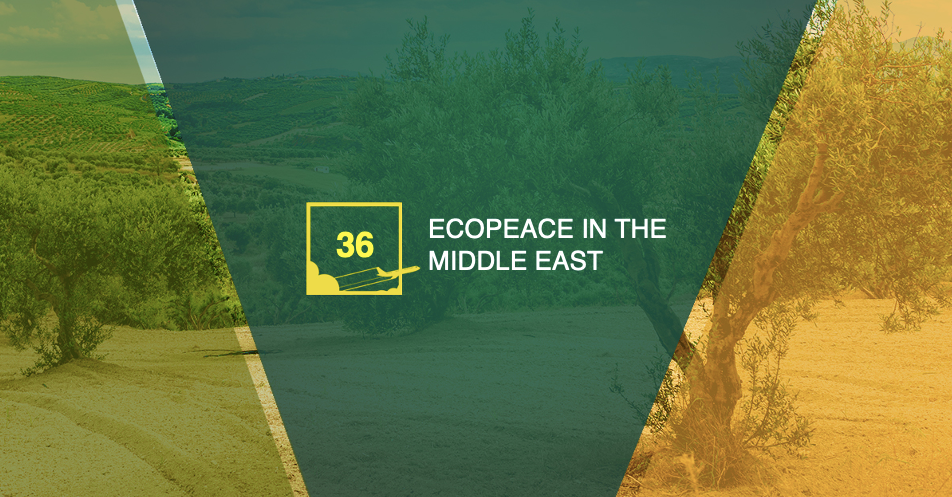 Episode 36:
ECOPEACE IN THE MIDDLE EAST: WILL THE MIDDLE EAST BE INHABITABLE IN 2100?
A Discussion on Climate Change, Water Security and National Security for Jordan, Palestine, and Israel
Thursday, November 5, 1 PM ET

EcoPeace Middle East is a unique organization that brings together Jordanian, Palestinian, and Israeli environmentalists. Their primary objective is the promotion of cooperative efforts to protect our shared environmental heritage. In so doing, they seek to advance both sustainable regional development and the creation of necessary conditions for lasting peace in our region. On this episode, we are joined by 2 members of the EcoPeace team to discuss climate change, water security and national security for Jordan, Palestine, and Israel.
Set a reminder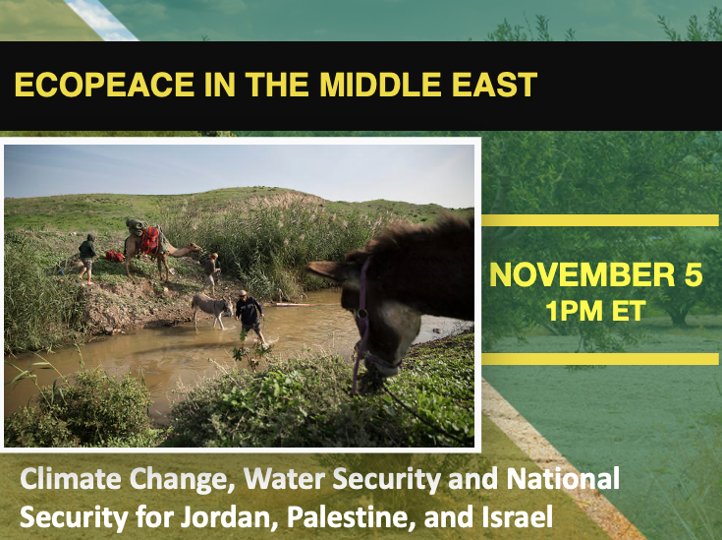 ---
Guest Speakers:
---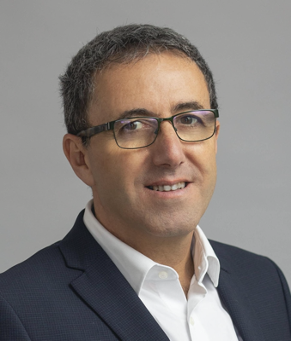 Gidon Bromberg is the co-founder and 25 year Israeli Director of EcoPeace Middle East. Mr. Bromberg has written extensively on the relationship between water issues and Middle East peace and has presented before the UN Security Council, UN Climate Summit, US Congress, European Parliament and other international forums. Mr. Bromberg, an attorney by profession, is an alumni of Monash University in Australia, Washington College of Law at American University and Yale University's World Fellows program.
---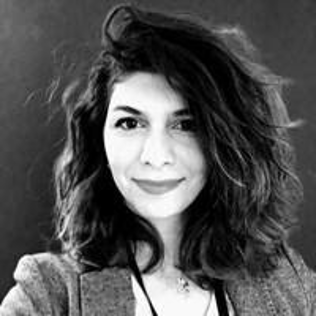 Nada Majdalani is the Palestinian Director of EcoPeace Middle East. Nada holds an M.Sc. in Environmental Assessment and Management from Oxford Brookes University, the UK and served in leading technical positions with several international agencies in the areas of infrastructure development, mainly water and sanitation, sustainable and clear production as well as various tasks on institutional capacity building and policy advisory support. As a strong believer in the impact of proactive dialogue she had been part of several affiliation of Palestinian-Israeli groups including the OneVoice Movement and the Palestinian-Israeli Young Entrepreneurs Forum. Nada has recently addressed the EcoPeace vision at various high level international platforms including the UN Security Council, NATO and the Planetary Security Conference.
Email: [email protected]
---
---
Watch recent episodes: