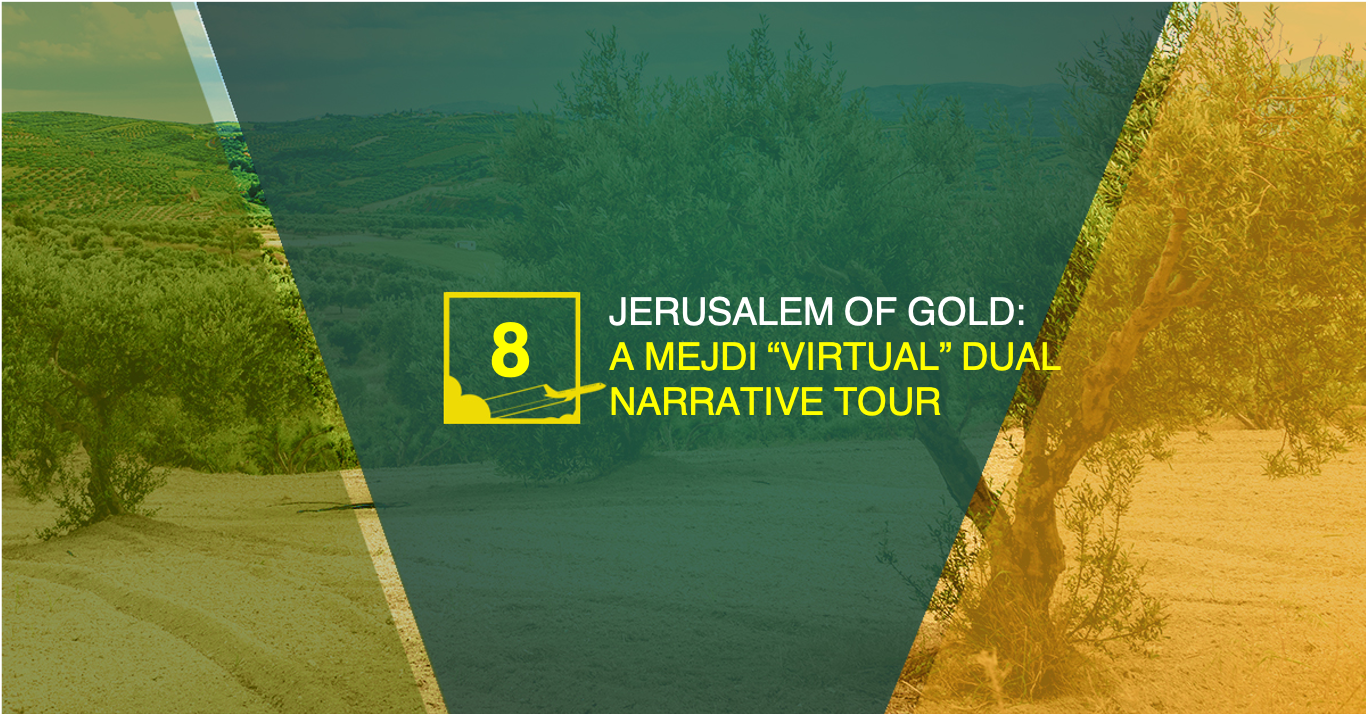 Episode 8:
Jerusalem of Gold
A MEJDI "Virtual" Dual Narrative Tour of Jerusalem
Thursday, APRIL 23rd 1PM ET
Enjoy MEJDI's Dual Narrative Tour™- a patented, socially conscious, award-winning approach to travel – applied to the virtual world. Your MEJDI Dual Narrative guides, Morgie (Israeli) and Ramzi (Palestinian), will provide an immersive virtual touring experience of the history, culture, and complex reality of the Holy Land.

Guest Speakers:
Sharon "Morgie" Morgenstern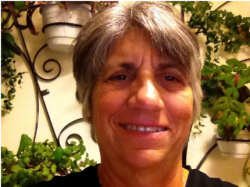 Morgie grew up in the suburbs of New York city. After teaching public high school in southern Maryland, she visited Israel on a work study program, and realized she was home. 
Morgie has been a professional tour educator for thirty years.  She has worked with a variety of groups including: youth groups, Jewish community groups, Christian community groups, left wing political action groups, interfaith groups, as well as leading Holocaust education tours in Poland.  Her educational skills allow her to help people understand the complexities of Israel, on a very human level.
Ramzi Salsa

Ramzi is a Palestinian guide who was born in Beit Sahour on March 5, 1970. He received his elementary education at the Lutheran school, then college and high school at the Latin Seminary in Beit Jala. There he studied to become a priest, but ultimately decided to leave the seminary. After leaving the seminary he studied to be a tour guide and graduated as a licensed tour guide in 1998, leading tours in both French and English. Thanks to his studies at the seminary and Bethlehem University, and various educational seminars that he participated in, he has become a tour guide specialist with French speaking pilgrims, but has also worked with different tourists interested in cultural, local and actual situation tours of the country. Ramzi loves traveling and exploring different countries and travels frequently with his wife and two children.
---
JOIN A TOUR!
---
Interested in a Dual Narrative Tour of Israel and Palestine? Check out our Dual Narrative Tours webpage for more information, dates, and itinerary details.
DATES:
Sept. 6 – 13, 2020 (Optional Jordan Extension: Sept. 13 – 16)
Oct. 4 – 11, 2020 (Optional Jordan Extension: Oct. 11 – 14)
Oct. 25 – Nov. 1, 2020 (Optional Jordan Extension: Nov. 1 – 4)
January 29 – Feb 4, 2021 (Optional Jordan Extension: Feb 4 – 7)
March 12 – 18, 2021 (Optional Jordan Extension: Mar 18 – 21)
April 23 – 29, 2021 (Optional Jordan Extension:  Apr 29 – May 2 )
May 14 – 20, 2021 (Optional Jordan Extension: May 20 – 23)
June 18 – 24, 2021 (Optional Jordan Extension: Jun 24 – 27)
September 24 – 30, 2021  (Optional Jordan Extension: Sep 30 – Oct 3)
October 15 – 21, 2021 (Optional Jordan Extension: Oct 21 – 24)
November 12 – 18, 2021 (Optional Jordan Extension: Nov 18 – 21)
Dec 31 – Jan 7, 2022 (Optional Jordan Extension: Jan 7 – 10)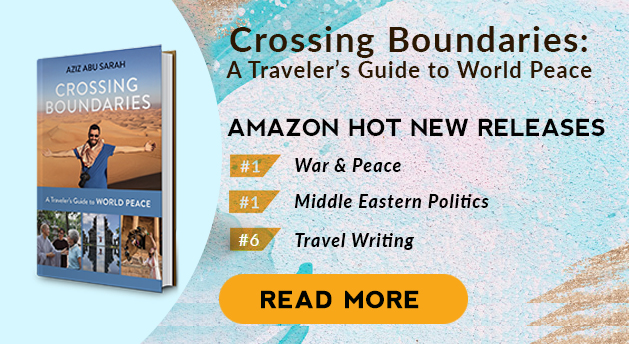 You may also like: