A Dual Narrative Tour of Ireland
Gain a unique Dual Narrative perspective by traveling with Catholic and Protestant tour guides as they share their community histories and personal stories.
Global Leader in Socially Conscious Travel.
A Dual Narrative of Ireland
Northern Ireland's deep history of conflict is still an active act of reconciliation. This tour provides a unique Dual Narrative perspective on both sides, with Catholic and Protestant tour guides sharing their community histories and stories. Given the conflict's personal nature, travelers will meet with several locals across Belfast and Derry/Londonderry, including journalists, politicians, historians, and artists—for insight into how peace was built and how so many work hard to sustain it today.
Travel Dates: October 6 – 13, 2024 • May 18 -25, 2025
For available tour dates click below or download the itinerary:
*Prices are per person and based on double occupancy. Single room supplements are available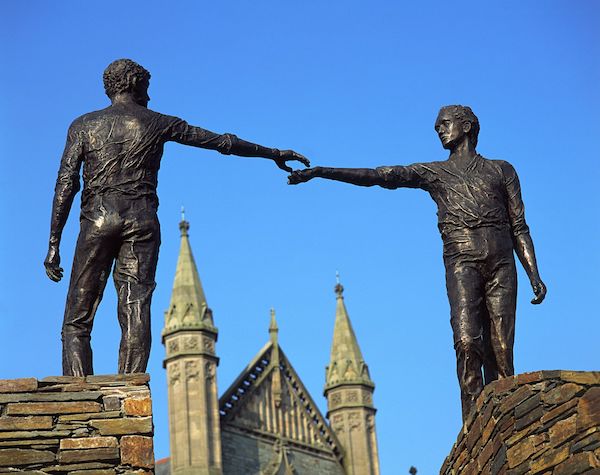 Travelers will participate in Northern Ireland's cultural traditions and explore some of its most significant sites—like the Peace Walls, Giant's Causeway, Titanic and the Ulster Museums—and they will also receive a rare cultural education to leave with a better understanding and compassion for both sides of the conflict.
"MEJDI Exclusive" Socially Conscious Experiences:
Our socially conscious model focuses on the human element of destinations—the diversity of its people and their stories—in a way that benefits local communities around the world. We specially design our itineraries to immerse you in these cultures. So you don't just visit new places; you become part of them. These human experiences and how we treat the people you meet are what sets MEJDI apart.
Interested but not ready to deposit? Click the "Request Info" we can keep you updated on the tour status.
Watch our exclusive interview above to learn more about the Troubles and Northern Ireland from our guide, Dr. Rev. Gary Mason, founder of Rethinking Conflict. Dr. / Rev. Mason spent 28 years as a clergy member working on the Northern Irish Peace Process.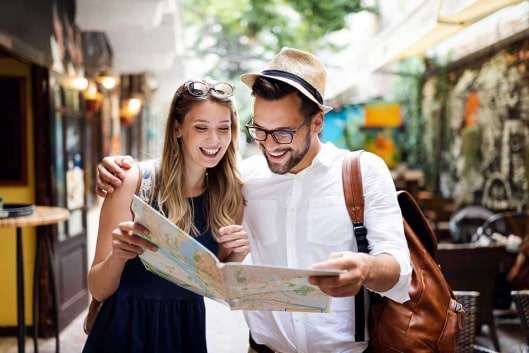 All the trips we take are educational and geared towards cultural immersion, and that's true of MEJDI. But none are so first hand and intentionally personal as the MEJDI tour guides are.
You come away hopeful because the tour guides can have such different backgrounds and experiences and opinions and still respect each other, And, they introduce you to groups that are working to spread that throughout the world.
This tour has been confirmed to run! After registering you will receive flight booking guidance. 
Check out travel insurance options. 
Some plans and policies [Cancel For Any Reason (CFAR) or coverage for pre-existing conditions] may only available for a limited time (approximately 2 weeks) following your date of deposit.
To make a deposit and hold your spot on this trip, fill in your credit card details and billing address below. You will receive a receipt by email.