Dual Narrative Multi-Day Tour of
Israel and Palestine
Global Leader in Socially Conscious Travel.
We are devastated to learn about the terrible events unfolding over the past few days in Israel and Gaza. As many of you know, Mejdi started with the belief that travel is an act of peacemaking, and our goal has always been to build a community of people who in times of insanity can stand together for peace and coexistence. Currently, our staff is volunteering and supporting wherever there is a need. The situation is constantly changing and developing so please stay tuned. We will continue to update our community as we learn more. - Aziz Abu Sarah
Dual Narrative Multi-Day Tour of Israel and Palestine
Explore Israel and Palestine through MEJDI's industry-first Dual Narrative Tour and see the Holy Land with the help of two local tour guides: one Israeli and one Palestinian.
We recently redesigned our trip with higher-level accommodations at 4* boutique hotels and with extra inclusions.
For available tour dates click below or download the itinerary:
*Prices are per person and based on double occupancy. Single room supplements are available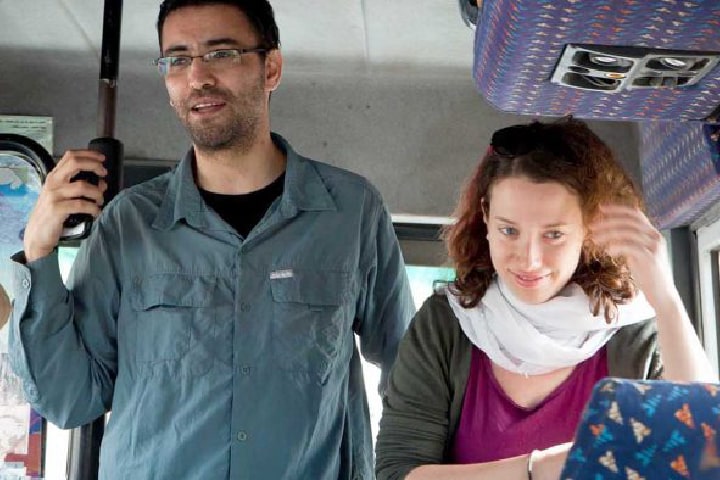 As you travel through Tel Aviv, Ramallah, Bethlehem, and Jerusalem—with optional pre-trip and post-trip add-ons in Northern Israel and Jordan—your Israeli and Palestinian guides help you experience the Holy Land's history, culture, and complex reality from multiple perspectives in a supportive and constructive atmosphere. Through our co-founder's personal upbringing in Jerusalem and MEJDI's established relationships, your experience is deepened by intimate discussions with local leaders, peacebuilders, and organizations, and enriched by deeply personal stories from residents, shared meals with a Palestinian family, and private music performances. Join us to see why TED, National Geographic, Smithsonian Magazine, the United Nations, and the New York Times have featured our Israel & Palestine trip.
Visit: Tel Aviv and East Jerusalem; optional pre-trip extension in Northern Israel and post-trip extension in Jordan.
"MEJDI Exclusive" Socially Conscious Experiences:
Our socially conscious model focuses on the human element of destinations—the diversity of its people and their stories—in a way that benefits local communities around the world. We specially design our itineraries to immerse you in these cultures. So you don't just visit new places; you become part of them. These human experiences and how we treat the people you meet are what sets MEJDI apart.
Interested but not ready to deposit? Click the "Request Info" we can keep you updated on the tour status.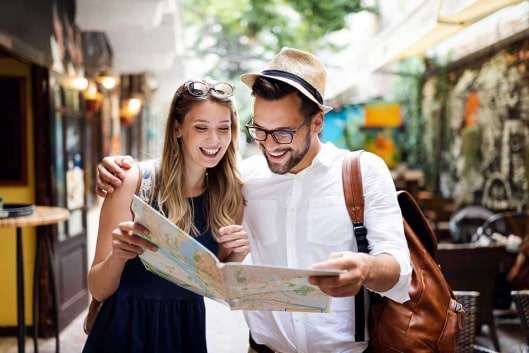 All the trips we take are educational and geared towards cultural immersion, and that's true of MEJDI. But none are so first hand and intentionally personal as the MEJDI tour guides are.
You come away hopeful because the tour guides can have such different backgrounds and experiences and opinions and still respect each other, And, they introduce you to groups that are working to spread that throughout the world.
Do not book your flight until you receive the tour confirmation email from us. This tour requires a minimum number of travelers to run and we will send out the tour confirmation (and update this note on the webpage) as soon as we have met that number.
Check out your travel insurance options. Some plans and policies [Cancel For Any Reason (CFAR) or coverage for pre-existing conditions] may only available for a limited time (approximately 2 weeks) following your date of deposit.
At the moment, health insurance is required for medical and COVID related coverage during your time in Israel. 
Click to see all available tour dates. Select your preferred tour date to complete the registration process and pay the deposit. 
Itineraries (All Tour Dates & Pricing)