The Holy Land: Stories of the Past, Struggles in the Present, Hopes for the Future
The Holy Land: Stories Of The Past, Struggles In The Present, Hopes For The Future
Global Leader in Socially Conscious Travel.
The Holy Land: Stories Of The Past, Struggles In The Present, Hopes For The Future
For available tour dates, click below or download the itinerary.
Take a deep, fresh, and unique look at this amazing and holy land, with a multiple-perspective tour of Israel and the Palestinian Territories. Facilitated by two guides, one Israeli and one Palestinian, this tour will allow you to experience ancient holy sites, cosmopolitan cities, scenic landscapes and political realities of this diverse region through the eyes of its residents.
Beginning with the rich cosmopolitan vibrancy and the gritty political realities of Tel Aviv & Jaffa, continuing into the religious histories of Jerusalem, and further into the towns and villages of the West Bank, and ending on the shores of the Mediterranean, this tour offers travelers the opportunity to meet religious leaders, artists, activists, and ordinary citizens and learn about contrasting national narratives, various religious perspectives, and political points of view. 
During our visit, we will share in fellowship with local residents, meditate on mountaintop outlooks, and build relationships with local families from the country's diverse Jewish, Muslim, Christian, and other communities. As we move through this holy land, our experiences will compel us to tackle the difficult questions of faithful citizenship in a broken world. Even more, this tour will offer the opportunity to celebrate the hospitality, deep faith, and vibrant cultures of the people of this land.
Registration Deadline: December 06, 2022
*Prices are per person and based on double occupancy. Single room supplements are available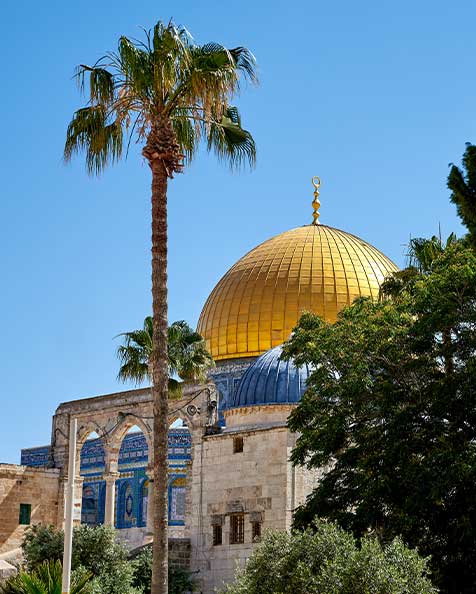 Interested but not ready to deposit? Click the "Request Info" we can keep you updated on the tour status.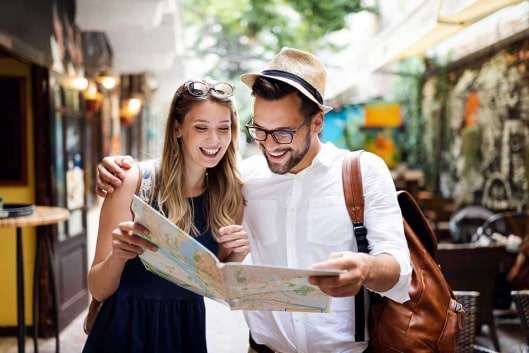 All the trips we take are educational and geared towards cultural immersion, and that's true of MEJDI. But none are so first hand and intentionally personal as the MEJDI tour guides are.
You come away hopeful because the tour guides can have such different backgrounds and experiences and opinions and still respect each other, And, they introduce you to groups that are working to spread that throughout the world.
Do not book your flight until you receive the tour confirmation email from us. This tour requires a minimum number of travelers to run and we will send out the tour confirmation (and update this note on the webpage) as soon as we have met that number.
Check out travel insurance options. 
Some plans and policies [Cancel For Any Reason (CFAR) or coverage for pre-existing conditions] may only available for a limited time (approximately 2 weeks) following your date of deposit.         
https://mejditours.com/wp-content/uploads/2022/07/logo-green.svg
0
0
RB-ADMIN
https://mejditours.com/wp-content/uploads/2022/07/logo-green.svg
RB-ADMIN
2022-04-18 17:23:22
2023-01-17 05:26:08
The Holy Land: Stories of the Past, Struggles in the Present, Hopes for the Future