Kolot Sholom (Voices of Peace) Multiple Narrative Tour

Join Rabbi Elana Rosen-Brown and Congregation Rodef Sholom on a groundbreaking Voices of Peace tour of the Holy Land. This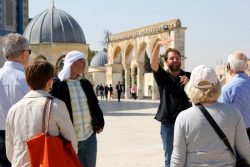 multiple-narrative journey features a two person guiding team comprised of one Israeli and one Palestinian who exemplify successful coexistence. The tour will highlight storytellers and peacemakers in Israel and the West Bank who express themselves through music and the arts, activism, and politics. A goal of the journey will be to gain a deeper understanding of the complexity of life lived in the shadow of the conflict and better understand our own feelings and relationship to Israel vis-à-vis this complexity. To this end we will also spend time on approaches to conflict resolution and practice the craft of constructive conflict through dialogue and group processing. We will return to Marin County with skills to lead our own community deeper into compassionate conversation on difficult issues.
Some highlights of the tour include:
Being welcomed to Jerusalem by an interethnic youth choir

Taking a Four Quarters tour of the Old City of Jerusalem to meet Armenian, Christian, Jewish, and Muslim artistic visionaries

Joining a podcaster's tour of an East Jerusalem forgotten palace

Planting trees with Rabbis for Human Rights and Palestinian farmers in the West Bank

Exploring socio-political art along the Seam Line between East and West Jerusalem

Seeing how the renowned street artist Banksy has brought world attention to the separation barrier and the impact of the occupation on Palestinians and Israelis

Learning how one Tel Avivian has spun graphic design into a viral people-to-people peace movement between Israelis and Iranians

Weaving through the alleyways of Jaffa guided by the lyrics and life experience of a multi-ethnic hip hop group

Visiting a bilingual kindergarten run by a Palestinian Islamic Sufi cleric and his Israeli wife
Join in prayers for peace with Muslims, Christians, and Jews in Jerusalem. Participate in a Rosh Chodesh service with Women of the Wall. Celebrate Shabbat with song and prayer. And get caught up in the exuberance of an underground Chasidic klezmer performance to usher in the new week after Havdallah.

Check out the detailed tour itinerary (also located at the bottom of this page).
Join us for this once-in-a-lifetime pilgrimage that explores complex issues facing the Middle East, all the while celebrating the hospitality and vibrant cultures of the local communities.
Check out a four minute TED talk by the founder of MEJDI in which he outlines the history and philosophy behind the company.
---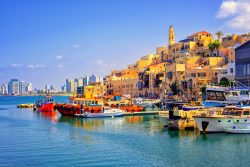 Optional Pre-Trip Extension to Israel/Palestine (March 18 – 21, 2022)
For detailed information and pricing, check out the pre-trip extension tour itinerary (also located at the very bottom of the page).
---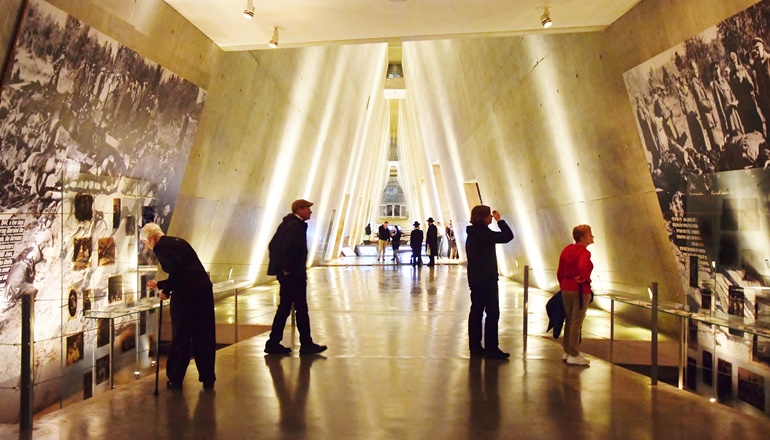 Optional Pre-Trip Tour of Yad Vashem
Rabbi Elana will be leading a tour of Yad Vashem in the afternoon on March 21. There is no fee to participate in this activity but you will need to meet the group at the hotel by 12pm on March 21 in order to participate. We can arrange a pre-stay at the Jerusalem hotel if you plan to arrive a day earlier.
---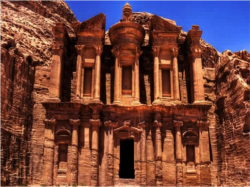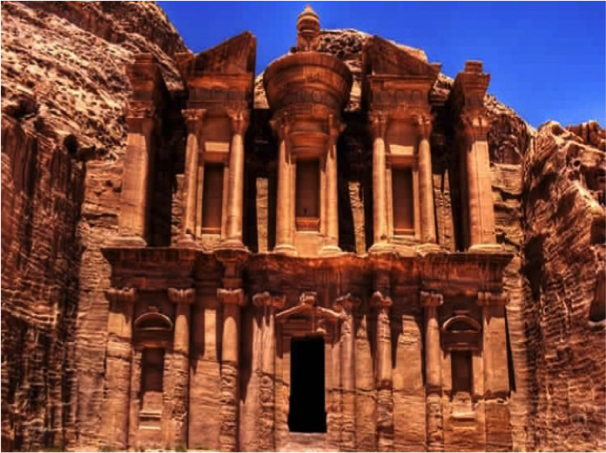 Optional Post-Trip Extension to Jordan (March 30 – April 2, 2022)
For detailed information and pricing, check out the post-trip extension tour itinerary (also located at the very bottom of the page).
---
Before you Register:
Read through the Terms and Conditions
Check out our Safety & Security Handbook
Do not book your flight until you receive the tour confirmation email from us. This tour requires a minimum number of travelers to run and we will send out the tour confirmation (and update this note on the webpage) as soon as we have met that number.
---
*Price varies based on number of travelers, please see the below pricing tier. Please note: Pricing varies based on a number of factors (duration of tour, type and location of sites and attractions, quality of hotels, etc).
30 – 34 Paying participants – $3,320 Per Person

25 – 29 Paying participants – $3,515 Per Person

20 – 24 Paying participants – $3,815 Per Person

15 – 19 Paying participants – $3,950 Per Person
https://mejditours.com/wp-content/uploads/2018/11/shutterstock_591828074-1.jpg
630
1702
RB-ADMIN
https://mejditours.com/wp-content/uploads/2022/07/logo-green.svg
RB-ADMIN
2019-03-28 14:55:56
2022-02-22 01:41:21
Kolot Sholom (Voices of Peace) Multiple Narrative Tour