Moksha in the Mountains: Yoga, Breathwork, & Hiking Retreat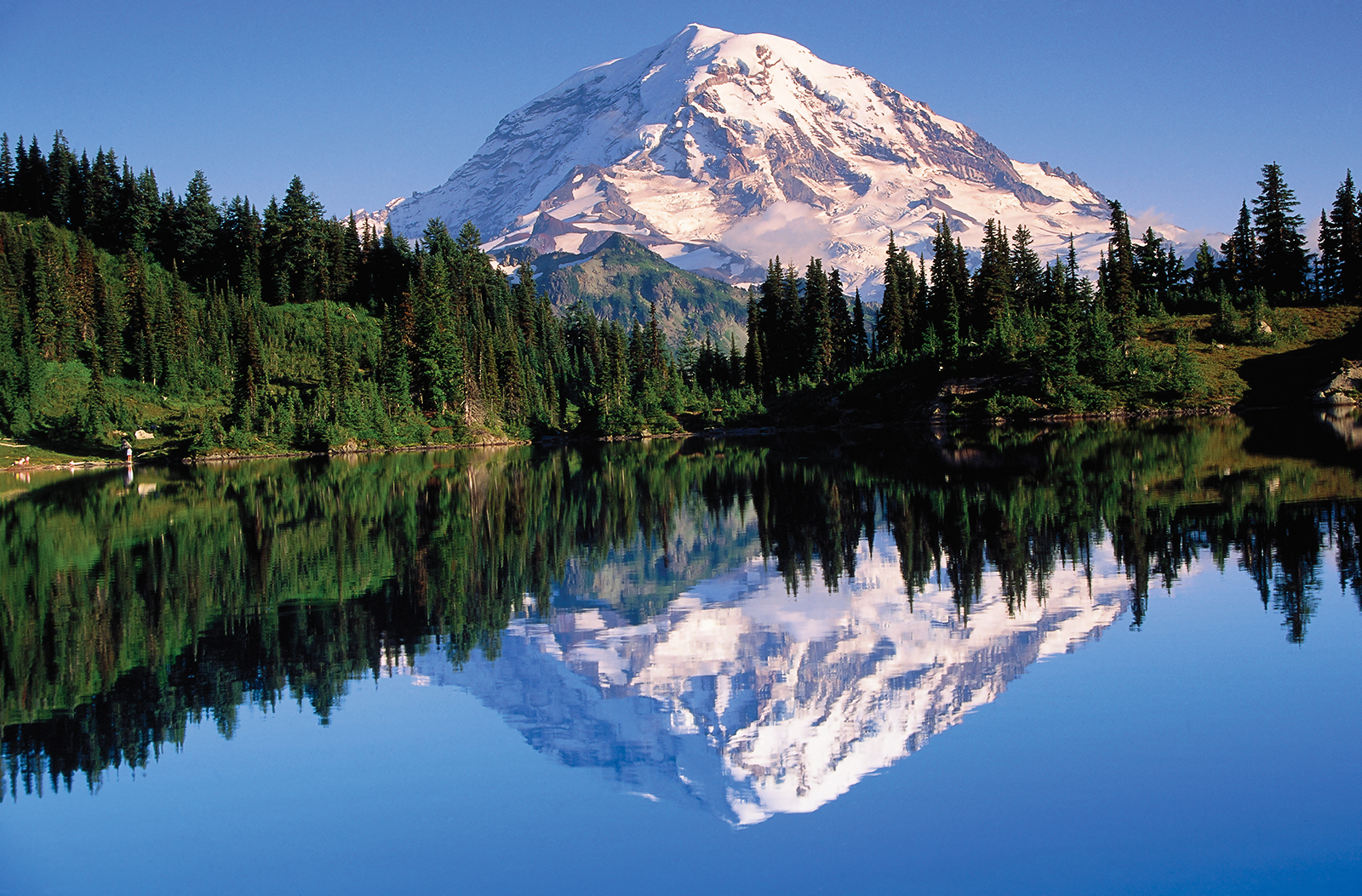 Located on both sides of the Deschutes River, with the Cascade Mountains to the west and the Oregon Badlands Wilderness to the east, Bend, Oregon and environs is world famous for its pristine beauty. Once a logging town, Bend is now known as a gateway for outdoor recreation, including hiking, rock climbing, mountain biking, camping, fishing, and white-water rafting. Surrounded by breathtaking mountain views, untouched forest trails, and geothermal hot springs, it is also the perfect place to relax, recharge, and reconnect with nature and self. On this 7-day "Moksha in the Mountains" retreat, we'll do just that. Start your trip in Bend and fall in love with the pulse of the city, from yoga and mindfulness, to art and creativity, to local food and live music. Then, journey an hour outside of Bend to a remote forest sanctuary and disconnect from digital distraction for a 4-night deep dive into personal connection with yourself, each other, and the natural world. Begin each day with meditation and intention setting, plus yoga or breathwork to set the tone for the day before setting off on daily hikes to explore ancient forests, abundant hot springs, glacier-fed rivers and waterfalls, and natural caves. End each day with self care, relaxation, reflection, and conscious conversation. Then, return to Bend for a final night before saying farewell to your group.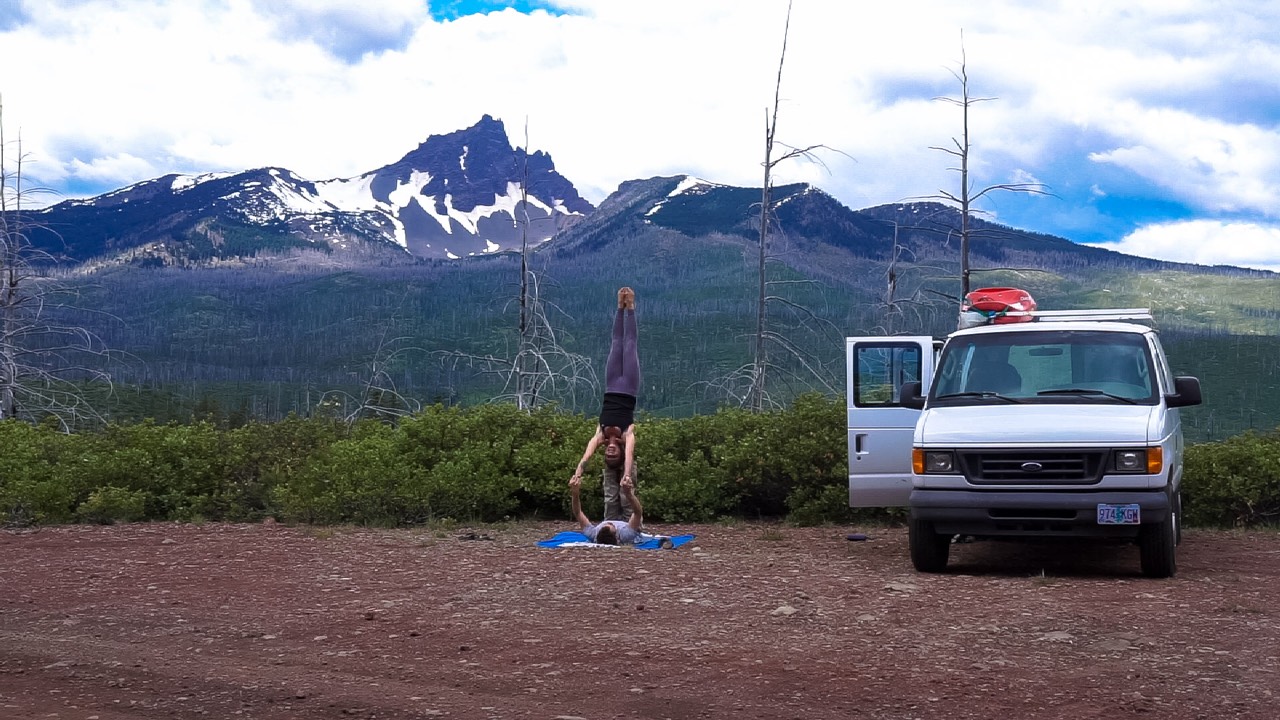 Check out the detailed tour itinerary (also located at the bottom of this page).
---
Before you Register:
Read through the Terms and Conditions
Do not book your flight until you receive the tour confirmation email from us. This tour requires a minimum number of travelers to run and we will send out the tour confirmation as soon as we have met that number.
Feel free to contact us if you have any questions! (email: [email protected], phone: 703-349-1554, ext. 303)
---
Pricing:
15+ Paying Participants – $2,995
---
Experience Level:
Hiking: The hiking in this trip is moderate to challenging. Guests should be in good physical health in order to be able to make the most of their trip to Oregon. Travel in the Cascades involves walking on dirt, gravel, or rocky paths, across uneven terrain at altitude. 
Yoga: Daily yoga practice is open to all experience levels and modifications will be offered for beginners. 
Breathwork: Ceremonial breathwork is an active meditation in which deep breathing techniques are used to create the conditions for clearing the mind, healing the body, reconnecting with deepest self, and releasing energetic holdings within the body (from unprocessed emotion, stress, or trauma) in order to alleviate stagnancy and create the proper conditions for energetic current to flow throughout the mind, body, and soul. During breathwork sessions, ceremonial cacao will be offered to participants. Ceremonial cacao is organic, ethically-sourced, and minimally processed cacao, served hot or cold, and used as a natural stimulant to "open" the heart and increase blood flow, allowing for a more receptive and vulnerable ceremonial experience. The effects of cacao are similar to caffeine, although most experience a longer and softer energy without the peaks or dips one can experience from coffee, soda, or energy drinks. Pregnant women, those with pre-existing heart conditions, or those on antidepressant medication should consider refraining from cacao but are welcome to participate in breathwork.
Please consult your physician before signing up for this trip should you have questions or concerns about your physical ability to participate.
https://mejditours.com/wp-content/uploads/2020/09/cascade-mountains.jpg
1053
1600
RB-ADMIN
https://mejditours.com/wp-content/uploads/2022/07/logo-green.svg
RB-ADMIN
2020-09-25 21:48:23
2020-09-25 22:09:40
Moksha in the Mountains: Yoga, Breathwork, & Hiking Retreat