Israel from Many Angles: A Sha'ar Zahav Travel Experience
Israel from Many Angles:
A Sha'ar Zahav Travel Experience
Global Leader in Socially Conscious Travel.
With input from many, we have articulated an Israel Trip Purpose Statement (below), and settled on an exciting and experienced tour company co-owned by American Jewish and Palestinian Israeli peace builders poised to meet the needs of our congregation today. 
Engaging with Israel today is challenging.  The political situation is disturbing, as democratic values and systems are at risk – as they are in the U.S. and elsewhere. And yet Israel – both historically and today, in so many ways – is intricately entwined with Judaism, and can stir the heart in beautiful and complex ways.   
There is so much to see in Israel, so many stories to tell. Here is some of what we will address:
What is Israel's ancient and modern history?  Where can we find Torah?

Who lives in Israel today, and what does life look like for different communities?

What is the history of the LGBTQ+ community in Israel, and what is it like to be queer in Israel today?

Where and how are Jewish and Arab Israelis working together?

What social innovations are developing through the struggle for peaceful co-existence?

How does the political situation in Israel and the territories (West Bank) affect people's lives?

What does it mean to live in a region seeing rapid temperature rise and diminishing water resources?
We will explore these complex stories through our site visits, nature visits, and meetings with NGOs, academics, politicians, Israelis from many communities, with the help of a tour operator co-owned and run by an American Jewish and Palestinian Israeli peace builder/travel entrepreneurs.  Our tour guide will be Mitch Bertman, who has led tours in Israel for more than 13 years, including one with an SZ-nik.
In all of these stories we will look for how we might engage:  What is our role as American queer Jews?  How does Israel integrate into our Judaism today, individually and in community? We will explore Israel in Sha'ar Zahav fashion – openly and with respect, bringing our whole selves to the table, listening and sharing and bearing witness to our own and each other's experiences and evolving viewpoints. 
And we'll have fun doing it!  There will be time for strolls on the beach and in markets, and some culinary adventures too! 
Tour Accessibility: Please note that this tour will include walking (not strenuous), stairs, uneven pavement, cobblestone/narrow streets. Please direct questions about accommodations and accessibility to [email protected]. 
*Extension: October 23 - 24 (Details TBD)
*Pricing: $3,725 USD Per Person ($700 for travelers under the age of 5)
*Pricing based on double occupancy (single room supplement: $1,075) and 26 travelers in the group. 
Final Tour Fees Due: August 1
Final price to be determined based on total number of travelers in the group from $3,995 (20 persons in the group) to $3,525 (32 persons in the group).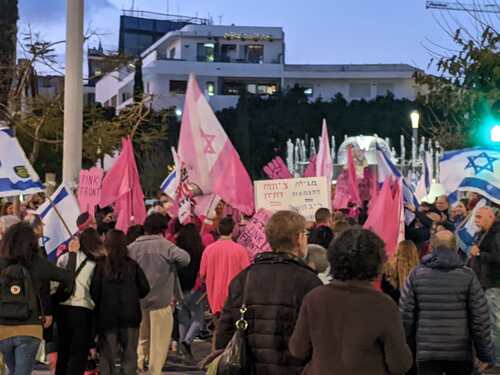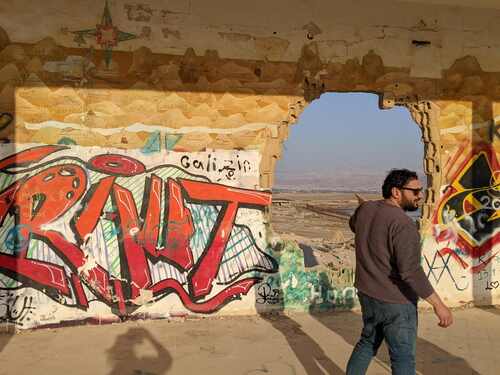 Interested but not ready to deposit? Click the "Request Info" we can keep you updated on the tour status.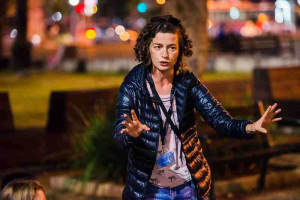 Anat Groysman was born in Russia and moved to Israel at the age of seven. She grew up in Galilee and became inspired by its natural landscape. 
Anat guides with a passion for showing the good while also raising questions about the multicultural and diverse reality of the country.
 Trip Coordinator: Patricia Caplan
Congregation Sha'ar Zahav
Do not book your flight until you receive the tour confirmation email from us. 
This tour requires a minimum number of travelers to run and we will send out the tour confirmation (and update this note on the webpage) as soon as we have met that number.
Check out travel insurance options. 
Some plans and policies [Cancel For Any Reason (CFAR) or coverage for pre-existing conditions] may only available for a limited time (approximately 2 weeks) following your date of deposit.         
To make a deposit and hold your spot on this trip, fill in your credit card details and billing address below. You will receive a receipt by email.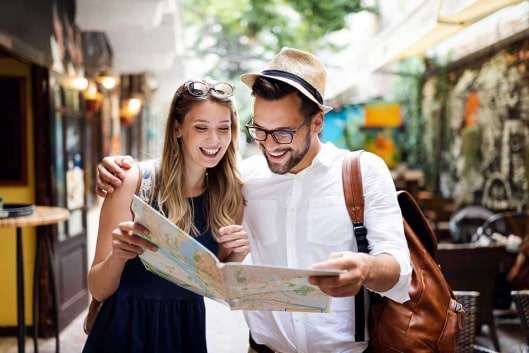 All the trips we take are educational and geared towards cultural immersion, and that's true of MEJDI. But none are so first hand and intentionally personal as the MEJDI tour guides are.
You come away hopeful because the tour guides can have such different backgrounds and experiences and opinions and still respect each other, And, they introduce you to groups that are working to spread that throughout the world.
https://mejditours.com/wp-content/uploads/2022/07/logo-green.svg
0
0
Shannon
https://mejditours.com/wp-content/uploads/2022/07/logo-green.svg
Shannon
2023-03-01 14:26:49
2023-07-26 19:52:31
Israel from Many Angles: A Sha'ar Zahav Travel Experience