Global Leader in Socially Conscious Travel.
Discover the tumultuous history, vibrant culture, and resilient spirit of the Cambodian people on MEJDI's Southeast Asia tours. Explore the stunning Royal Palace complex of Phnom Penh, home to the Cambodian royal family and a symbol of the nation. Come face to face with the horrific crimes of the Khmer Rouge and hear first-hand stories from survivors on both sides of the Cambodian genocide at Tuol Sleng Genocide Museum, a former interrogation center, known as Security Prison 21 (S-21). Enjoy a picnic breakfast at the mother of all temples, Angkor Wat, at sunrise and receive a monk's blessing. Learn about the scourge of landmines and the innovative approach by local NGOs being taken to eradicate them. Take part in a puppet-making workshop at a local orphanage. Enjoy lunch at a local home in a floating fishing village and try your hand at traditional fishing practices. From humble home stays in small country villages to 5-star luxury accommodations in bustling cities, from stunning landscapes and mythical jungle temples to private, special-access meetings with local individuals and organizations, MEJDI Tours coordinates with group leaders to create uniquely customized itineraries that meet your goals and needs while connecting groups to local communities.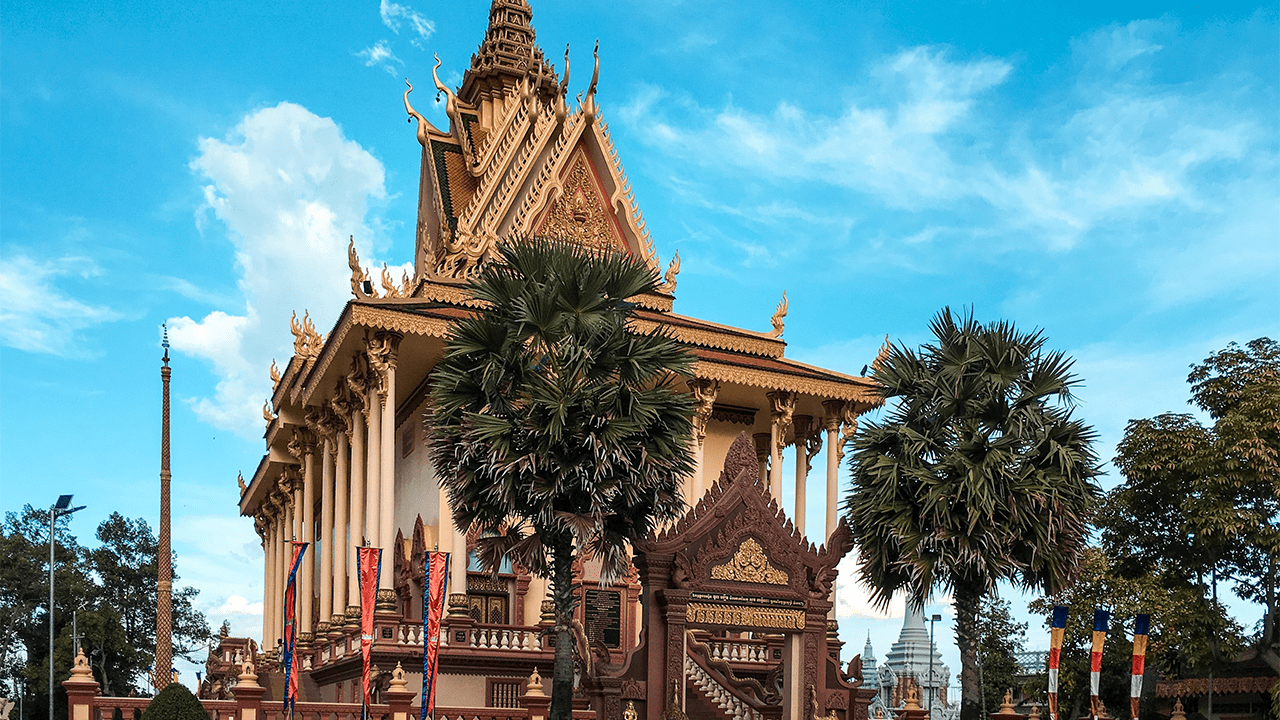 Praised by the United Nations, CNN, and National Geographic, MEJDI Tours' groundbreaking multiple perspective approach to tourism allows travelers to gain a more comprehensive understanding of Cambodia's people, land, history, and culture through tour guides and speakers representing diverse viewpoints. Groups interested in MEJDI's multiple perspective approach will meet with government officials, religious leaders, artists, musicians, journalists, and local families, providing rare cultural immersion unmatched in the industry.
MEJDI's unique relationships in Cambodia enable us to take groups where other companies cannot, providing exclusive access to Cambodia's government officials, genocide survivors, religious leaders, university experts, local families, and locations off-the-beaten-path for a more complete understanding of Cambodia's political, historical, religious, and cultural narratives. Only MEJDI Tours has the connections to offer groups unrivaled exclusive access to the places they want to go and the people they want to meet.
Honoring Clients & Communities
As a certified B Corp, which harnesses the power of business for social and environmental change, honor and accountability are at the heart of everything we do. From fair wages to customized volunteer opportunities, our socially responsible business model isn't just unmatched in the industry, it's changing the face of tourism through a pioneering framework that honors both clients and communities. We don't just pass through the communities we visit, we support them, investing in local businesses and assisting individuals in building a brighter future for their families, neighbors, and communities. We don't do it to get noticed. We do it because it's the right thing to do.
World-renowned hotels, deluxe spas, seaside resorts, private boat tours, upscale shopping. Luxury abounds in Cambodia, and MEJDI Tours is ready to delight travelers in mind, body, and soul. Learn more about our luxury tours.
With a special-access network of group leaders opening the door to unlimited connections, MEJDI's tours are completely customizable and deeply rooted in your values. From world-famous sites to unique, off-the-beaten-path communities, we take groups everywhere they want to go—and are with you every step of the way. Learn more about MEJDI's custom tours and group leader resources.