Global Leader in Socially Conscious Travel.
Immerse yourself in the culture and rich history of the Chilean people with MEJDI Tours custom tours to Chile. Meet with a local historian and discuss how Chile's past has shaped its present. Trace the history of the human rights movement in Santiago through multiple narratives. Learn to cook traditional Chilean fare from a local. Learn about some of Chile's longest surviving crafts and trades, many of which still support the people today, on a visit to Santiago's Barrio Franklin. Spend the day at an authentic Patagonian ranch on a secluded peninsula, accessible only by boat, and try your hand at traditional gaucho farming techniques. Take a cruise on Lago Grey to see Grey Glacier, part of the Southern Ice Fields and the largest glacier in Torres del Paine. Meet with the Pueblo Kawésqar project, a community tourism and empowerment project training locals in tourism, language, entrepreneurship, and storytelling with the end goal of developing responsible tourism. Experience the unique wonder of Patagonia's Torres del Paine National Park with local Kawesqar, learn how to find medicinal plants used by the Kawesqar, and learn about their importance in the Kawesqar community. Learn about the reforestation of Torres del Paine and meet with experts from the Torres del Paine Legacy Fund contributing to sustainability and reforestation efforts throughout the park. Check out our convenient group leader tools and get started building the tour of your dreams.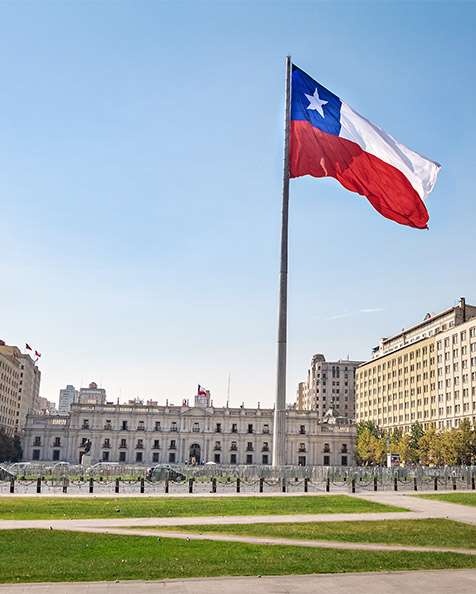 Praised by the United Nations, CNN, and National Geographic, MEJDI Tours' groundbreaking multiple perspective approach to tourism allows travelers to gain a more comprehensive understanding of Chile's diverse landscape, people, history, and culture through tour guides and speakers representing diverse viewpoints. Groups interested in MEJDI's multiple perspective approach will meet with wildlife and sustainability experts, modern and indigenous community leaders, organic farmers, gaucho ranchers, artists, and local families, providing rare cultural immersion unmatched in the industry.
The relationships we've built in Chile enable MEJDI Tours to dive deeper than your average tour group, providing exclusive access to Chile's local community leaders, experts in the social, cultural, and environmental aspects of the country, local organizations and families, and off-the-beaten-path locations for a more complete understanding of all the country has to offer. Only MEJDI Tours has the connections to offer groups unrivaled exclusive access to the places they want to go and the people they want to meet.
Honoring Clients & Communities
As a certified B Corp, which harnesses the power of business for social and environmental change, honor and accountability are at the heart of everything we do. From fair wages to customized volunteer opportunities, our socially responsible business model isn't just unmatched in the industry, it's changing the face of tourism through a pioneering framework that honors both clients and communities. We don't just pass through the communities we visit, we support them, investing in local businesses and assisting individuals in building a brighter future for their families, neighbors, and communities. We don't do it to get noticed. We do it because it's the right thing to do.
World-renowned hotels, Patagonian lodges, deluxe spas and resorts, private boat tours, upscale shopping. Luxury abounds in Chile and MEJDI Tours is ready to delight travelers in mind, body, and soul. Learn more about our luxury tours.
With a special-access network of group leaders opening the door to unlimited connections, MEJDI's tours are completely customizable and deeply rooted in your values. From bustling cities to world-famous hikes to off-the-beaten-path indigenous communities, we take groups everywhere they want to go—and are with you every step of the way. Learn more about MEJDI's custom tours and group leader resources.