Struggle Towards Equality: The Civil Rights Movement Then and Now
Destination Overview
---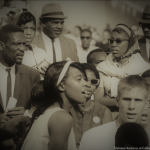 The "deep south" plays a leading part in the history of race relations in the United States. Many here take great pride in a unique heritage marked by "southern" hospitality and industriousness. Yet, so many of the region's contributions to American prosperity were achieved through slavery or despite legal frameworks for segregation persisting into the 1960's.
As local communities grapple with difficult lessons of the past, many issues around race remain unresolved. The struggle for Civil Rights was staged across the south, but the pursuit of justice continues across the country.
---

Tour Summary
Visit key historical sites and locations of the most well-known moments in the history of the Civil Rights Movement, and dive deeper with an introduction to lesser-known sites and stories of equal importance.

Learn about the history of the Civil Rights Movement at the National Center for Civil and Human Rights in Atlanta, Georgia. Tour the birthplace and family home of Rev. Dr. Martin Luther King, Jr., see Ebenezer Baptist Church, where he became a minister, and pay your respects at his memorial at The King Center.

Stop for discussion and reflection at the George Washington Carver Pavilion, the site of Georgia's first segregated state park for African Americans, and relax and unwind with a few days of camping at Red Top Mountain State Park.

Journey to Montgomery, Alabama and learn about the Montgomery Bus Boycott and the legacy of Rosa Parks. Imagine the scene of Bloody Sunday and the Selma-to-Montgomery March, and walk cross the Edmund Pettus Bridge.

Sift through unsettling stories of racial oppression and white supremacy and pay respects at the site of the 16th Street Baptist Church bombing in Birmingham. 

Continue on to Jackson, Mississippi and visit the home of civil rights activist, Medgar Evers.

Track the history of civil rights through Mississippi at the Civil Rights Museum and follow the Mississippi Freedom Trail to deepen your understanding of where so many important events took place.

Sit down with local government officials, law-enforcement, and activists to discuss issues of racial inequality and socio-economic disparity that persist until today.
Relevant areas of study include social justice, civil rights history, social reconstruction, liberation theology, humanitarian studies, American history, African-American history, Black history, sociology, anthropology, humanities, law, criminal justice, family studies, social work.
Interested? Sign up for an OPEN TOUR.
Want to learn more? Fill out the form bellow and we will get back to you as soon as possible.
[gravityform id="2″ title="false" description="true"]
https://mejditours.com/wp-content/uploads/2022/07/logo-green.svg
0
0
RB-ADMIN
https://mejditours.com/wp-content/uploads/2022/07/logo-green.svg
RB-ADMIN
2020-05-13 20:47:15
2020-08-03 18:48:32
Struggle Towards Equality: The Civil Rights Movement Then and Now