Global Leader in Socially Conscious Travel.
From the summit of Masada to the salty waters of the Dead Sea, Israel is a nation of inspiring splendor and incredible diversity. Steeped in history, beauty, and fascinating religious narratives, MEJDI Tours offers customized group itineraries in Israel that speak to your group's values, passions, and interests.
Only MEJDI enables you to connect with  local communities, build lasting friendships, and enjoy a truly authentic experience.  From modest accommodations to 5+ star luxury hotels, we listen to your needs, giving you access to sites and people inaccessible through other tour companies. From academic and religious groups to non-profits, MEJDI Tours will bring your dream trip to life—your way and on your timeline—with an illuminating human element you simply won't find anywhere else. Our convenient group leader tools make it easy to get started.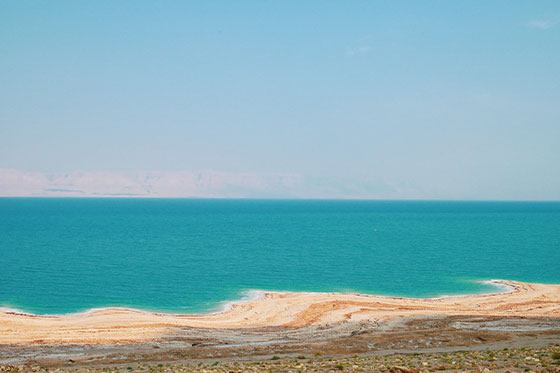 Critically acclaimed by National Geographic, the United Nations, and CNN, MEJDI Tours' groundbreaking multiple perspective approach to tourism empowers travelers with a broader, more nuanced perspective of Israel, its culture, and its people. Through a diverse array of tour guides and speakers—Israelis, Arabs, Christians, Jews, Muslims, kibbutzniks, policymakers, peace builders, activists, artists, journalists, musicians, writers, and more—we provide rare cultural immersion for travelers of all backgrounds and perspectives.
Decades of relationship building enables MEJDI Tours to provide groups with exclusive, behind-the-scenes access unmatched in the industry. MEJDI travelers enjoy authentic experiences, from walking the halls of Israeli government and meeting renowned religious leaders at Israel's holiest sites to home-cooked meals and musical performances. In a land of contrasts, only MEJDI allows you to meet the people you want to meet and go the places you want to go.
Honoring Clients & Communities
Honor and accountability are at the heart of everything we do. From fair wages to customized volunteer opportunities, we're proud to say our socially responsible business model isn't just unmatched in the industry, it's changing the face of tourism through a pioneering framework that honors both clients and communities. As a certified B Corp—a model that harnesses the power of business for social and environmental change—we don't just pass through the communities we visit, we support them, investing in local businesses and assisting individuals in building a brighter future for their families, neighbors, and communities. We don't do it to get noticed. We do it because it's the right thing to do.
From VIP airport and border transfers to rejuvenating Dead Sea resorts, 5+ star hotels, and upscale shopping, luxury abounds in the land of milk and honey. MEJDI Tours is proud to delight body and mind with the very best Israel has to offer. Learn more about our luxury tours.
Our goal? Treat every group leader and traveler as we would like to be treated. With extraordinary customer service and a commitment to customer satisfaction, MEJDI Tours is committed to make your travel dreams come true. Learn more about our exceptional customer service.