Global Leader in Socially Conscious Travel.
From the ancient mysteries of Petra to the bustling streets of Amman, Jordan delights travelers from around the world with a magnificent mix of old and new, natural beauty and manmade splendor.
For MEJDI travelers visiting Israel and/or Palestine, MEJDI Tours is pleased to offer three to four-day extension trips to Jordan featuring classic destinations and authentic experiences, all backed by MEJDI's socially responsible business model committed to honoring both clients and communities.
View our Jordan trip extension options (PDF).
Questions about MEJDI's Jordan trip extensions? Interested in booking a Jordan extension to your trip to Palestine and/or Israel? Contact us!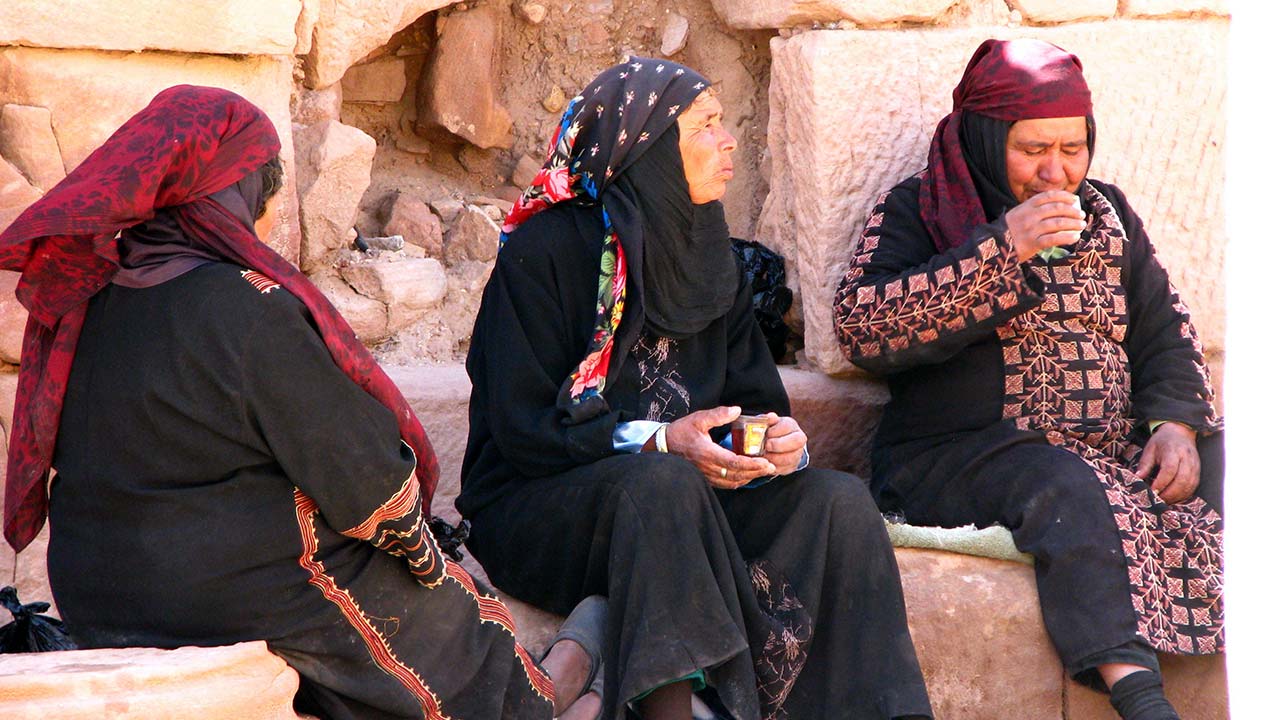 Acclaimed by National Geographic, the United Nations, and CNN, MEJDI Tours' groundbreaking multiple perspective approach to tourism allows travelers to gain a more comprehensive understanding of Jordan's land, people, and culture through tour guides and speakers representing diverse viewpoints. Groups interested in MEJDI's multiple perspective approach will meet with Jordan's tribal and religious leaders, artists, musicians, journalists, as well as Bedouin, Palestinian, and Syrian refugees, providing rare cultural immersion unmatched in the industry.
Private meetings with archaeologists, intimate conversations with tribal leaders and government officials, visits in private Bedouin communities, camping inside Little Petra. MEJDI goes where other tour companies simply cannot. The secret to our success? Deep roots. The relationships we've built in Jordan—and around the world—give MEJDI Tours the power to offer groups unrivaled exclusive access to the places they want to go and the people they want to meet.
Honoring Clients & Communities
From fair wages to customized volunteer opportunities, we're proud to say our socially responsible business model isn't just unrivaled in the industry, it's changing the face of tourism through a pioneering framework that honors both clients and communities. As a certified B Corp, which harnesses the power of business for social and environmental change, honor and accountability are at the heart of everything thing we do. We don't just pass through the communities we visit, we support them, investing in local businesses and assisting individuals and families in building a brighter future for their neighbors and communities. We don't do it to get noticed. We do it because it's the right thing to do.
Endless in natural beauty and rich history, Jordan is ideal for luxury tours. From private desert jeep treks and deluxe five-star hotels to the nourishing hot springs of Ma'een and luxurious seaside spas, MEDJI Tours will surround your senses with the best of the Middle East. Learn more about our luxury tours.