Global Leader in Socially Conscious Travel.
Oman is hands-down the most underrated tourist destination in the world. Yes, we know that's a big statement. But before we tell you why you must consider it, we know your first thought might be: "But have you read the news? Why would I take my group on a tour in the Middle East?" Three reasons: First, as is true with all MEJDI Tours, our number one priority is your safety. Known as the Switzerland of the Middle East, Oman remains neutral and peaceful in Middle Eastern politics. Crime and terrorism are nonexistent in Oman. Secondly: A MEJDI Tour to Oman offers your group the adventure of a lifetime. With a fascinating history, dramatic mountainous landscapes and beaches comparable to those in the Caribbean, a MEJDI Tour to Oman is a real escape. Lastly: a few days in the United Arab Emirates is a great way to wrap up the tour.
The MEJDI Way: Our Omani tours are designed by couple Jeff Rose, a National Geographic explorer and his wife, an expert anthropologist. And, unlike other companies who typically hire foreign workers, all MEJDI tours in Oman are led by local Omani guides.
Oman is the best kept secret of the Middle East. If you are a first-time traveler to the Middle East, Oman is your place to start.  Whether you're looking for a luxury vacation or a rugged adventure, as with all MEJDI Tours, we will customize your experience. Contact Kelly at [email protected] to learn more about a MEJDI Tour to Oman.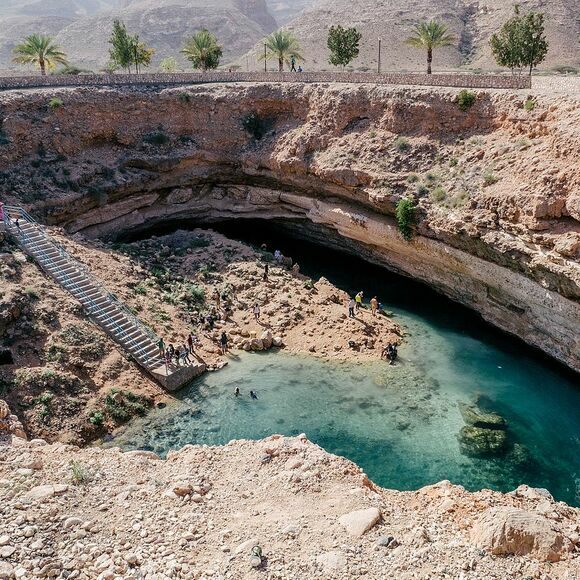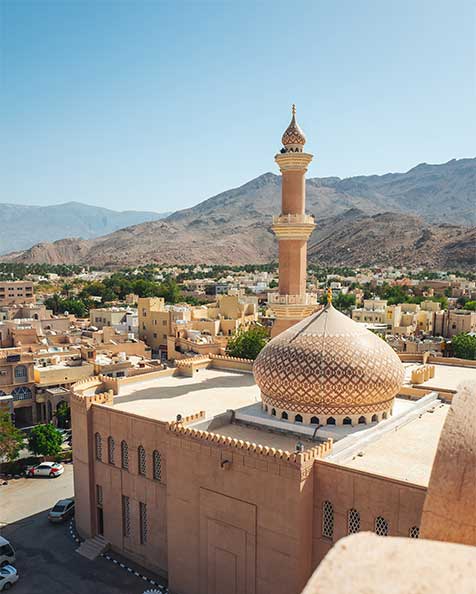 A sample itinerary MEJDI Tour to Oman and the U.A.E. may include:
– sailing trip along the Arabian Peninsula, through the tropical waters of the Gulf of Oman, snorkeling above abundant coral reefs. If you visit between July and October, your group can dock to watch sea turtles lay their eggs.
 
– A visit to the World Heritage, UNESCO archaeological sites of Bat, Al-Khutm and the Al-Ayn Aliyan Tombs which are over 5000 years old and form the most complete collection of ancient cemeteries from the third millennium B.C. in the world.
 
– A camping experience in the desert where days are spent sandboarding and evenings cooking together under big tents.
 
– Experiencing world records like riding the fastest roller coaster, seeing the largest tapestry, drinking the "highest" high tea in Abu Dhabi.
 
– Dining on the 122nd floor of the Burj Khalifa.