Global Leader in Socially Conscious Travel.
Immerse yourself in the myths, legends, and history of the Inca with MEJDI Tours. Explore Cusco, one of the most beautiful towns in Peru and the southern capital of the Inca Empire. Travel to the Sacred Valley of the Incas and explore this fertile valley lined with picturesque Andean markets, impressive churches, and remarkable Inca ruins. Visit an indigenous community and learn about the preservation of tradition and ancient plant medicine for use in physical and mental healing. Sit in on a lesson in a local school. Head further off the grid and hike to Machu Picchu, the "Lost City of the Incas," on the famous Inca Trail. From private home visits with local families to jungle hiking to sampling and cooking traditional local flavors – nothing is out of reach for MEJDI—and our convenient group leader resources make it easy to get started.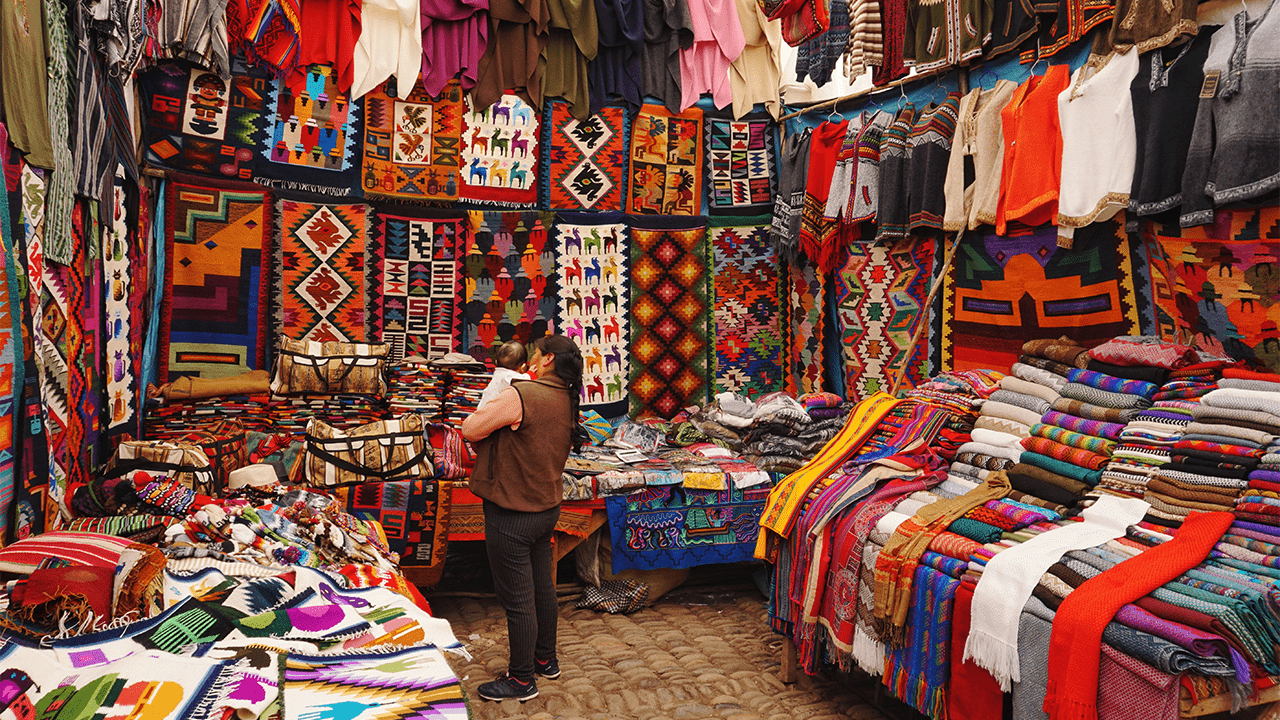 Praised by the United Nations, CNN, and National Geographic, MEJDI Tours' groundbreaking multiple perspective approach to tourism allows travelers to gain a more comprehensive understanding of Peru's indigenous history, stunning landscapes, diverse communities, and rich culture through tour guides and speakers representing diverse viewpoints. Groups interested in MEJDI's multiple perspective approach will meet with modern and indigenous community leaders, healers, organic farmers, wildlife and sustainability experts, students, artists, artisans, and local families, providing rare cultural immersion unmatched in the industry.
The relationships we've built in Peru enable MEJDI Tours to visit unique places for special-access experiences not otherwise available in the industry. Gain exclusive access to local and indigenous community leaders, experts in the social, cultural, and environmental history of the country, local organizations, individuals, and families, and off-the-beaten-path locations for a more complete understanding of all Peru has to offer. Only MEJDI Tours has the connections to offer groups unrivaled exclusive access to the places they want to go and the people they want to meet.
Honoring Clients & Communities
As a certified B Corp, which harnesses the power of business for social and environmental change, honor and accountability are at the heart of everything we do. From fair wages to customized volunteer opportunities, our socially responsible business model isn't just unmatched in the industry, it's changing the face of tourism through a pioneering framework that honors both clients and communities. We don't just pass through the communities we visit, we support them, investing in local businesses and assisting individuals in building a brighter future for their families, neighbors, and communities. We don't do it to get noticed. We do it because it's the right thing to do.
World-renowned hotels, jungle and mountain lodges, "glamping," deluxe spas, beach resorts, private boat tours, upscale shopping. Luxury abounds in Peru and MEJDI Tours is ready to delight travelers in mind, body, and soull. Learn more about our luxury tours.
With a special-access network of group leaders opening the door to unlimited connections, MEJDI's tours are completely customizable and deeply rooted in your values. From bustling cities to world-famous hikes to off-the-beaten-path indigenous communities, we take groups everywhere they want to go—and are with you every step of the way. Learn more about MEJDI's custom tours and group leader resources.