Tourists or Pilgrims? – Reflections based on an anonymous piece I first read years ago.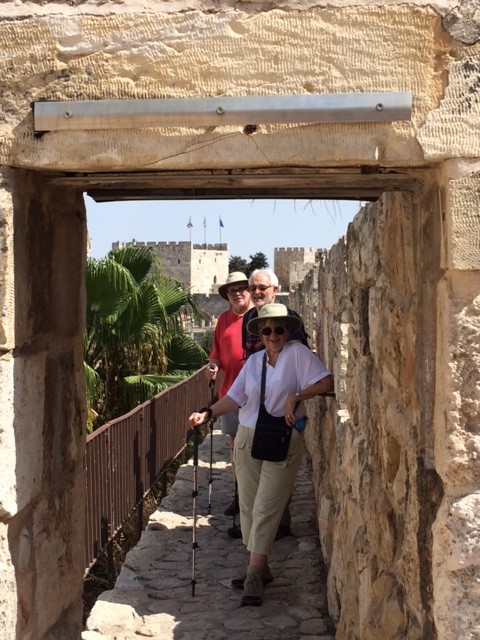 Today's blog post comes from Karen Getman.
Blessed are those who find their strength in you, whose hearts are set on pilgrimage. (Psalm 84:5)
The most exasperating stranger I've had to walk with is myself. I go through life juggling my tourist pilgrim heart. There is a part of me that longs to be a pilgrim. I was born a seeker. I want to travel to all the holy places of the universe, including my own poor heart. I long to stand barefoot on holy ground. I long to stack up stones in memory of God's visitation and pour oil over them as Jacob did of old. (Genesis 28:18-19) 
But alas my tourist mentality begins to take over and the lens of my eye is not enough. The memory of my heart is insufficient. My albums fill up with pictures just in case my heart forgets. My backpack turns into several suitcases as I begin to accumulate treasures from all these holy places. I begin to plan for new trips and regret all of the things I've missed.
I always remember that as I shamefully pass by the pilgrims with my camera. The true pilgrim is the one who has no need to capture every piece of beauty. I'm always a bit envious as I see them sitting quietly receiving the beauty instead of trying to capture it. They pray with the lens of their eyes and their hearts. They are able to gaze upon, to reverence and adore. They serve as wondrous models for those of us who find it easier to possess or to collect.
I believe there is a hidden pilgrim in every tourist. I constantly juggle these two seekers in my life. On some days the tourist wins out. But there are many times when the pilgrim in me feels at home. Maybe I have to settle for being a tourist pilgrim.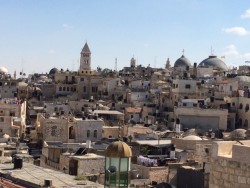 Today, Tuesday, September 1, 2015, we met our guides and received our detailed itinerary. Just as the children of Israel and Palestine began a new term in their schools, we "pilgrims" experienced our "first day" walking the ramparts of Jerusalem and surveying the real life from the rooftops. We are sojourners…. strangers in a strange land and as we each shared first impressions of the Holy Land, we have already begun to discover how different expectations are from realities. We are facing our own presumptions as well as observations of the spirit and the heart. Now the journey begins.
https://mejditours.com/wp-content/uploads/2015/09/IMG_2726-e1441135715641.jpg
640
480
RB-ADMIN
https://mejditours.com/wp-content/uploads/2022/07/logo-green.svg
RB-ADMIN
2015-09-01 19:29:43
2015-09-01 19:30:54
Tourists or Pilgrims? – Reflections based on an anonymous piece I first read years ago.