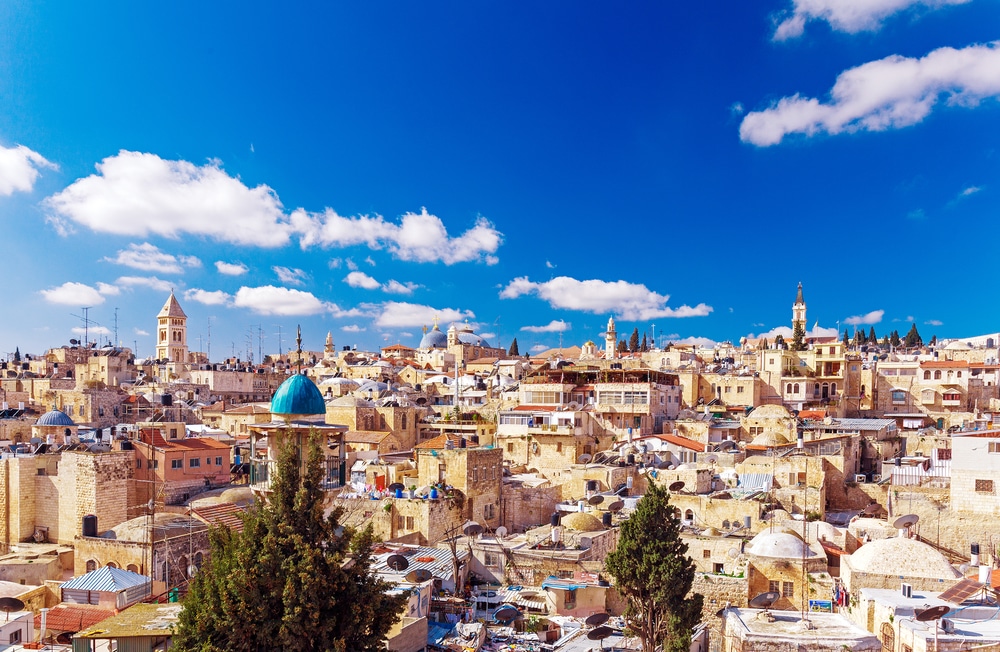 Peace Through Health in the Israeli-Palestinian Conflict
Virtual Event Date: June 27, 2021
Time: 10am ET
Cost: Free
---
In this upcoming webinar, you will hear from public health activists and representatives from organizations from the Israeli & Palestinian territories who are working to improve the health of marginalized people in the region through community-based interventions. We will also be joined by Norbert Goldfield, MD, founder and executive director of Healing Across the Divides (HATD) who will discuss his recently published book, Peace Building through Women's Health, as well as the Annual Study Tour (scheduled to resume September 19-29, 2021) which will connect everything for a real and in-depth look at how local health initiatives are improving lives and empowering local communities.
This virtual event will be moderated by Aziz Abu Sarah, MEJDI Tours Co-Owner and CEO and proud partners of HATD.
We invite everyone to join this virtual information session to learn about HATD's work in the region, the Study Tour and the book, Peace Building through Women's Health.
---
Speakers:
| | Dr. Diddy Mymin Kahn is the co-founder and executive director of Kuchinate. Kuchinate (crochet in Tigrinya) is a collective of African asylum-seeking women living in Tel Aviv, Israel that economically and psychotherapeutically empowers women, many of whom are survivors of human trafficking torture and sexual abuse. Kuchinate is just one of the more than 40 community groups that HATD has funded.  |
| --- | --- |
---
| | Heidar Abu Ghosh has worked on health and management of chronic illnesses such as diabetes in the Occupied Palestinian Territories as a health professional for over 40 years. He co-wrote one of the chapters in the book 'Peace Building through Women's Health' on the impact of the conflict on Palestinian health professionals.  |
| --- | --- |
---
| | Dr. Norbert Goldfield, MD, is the founder and executive director of Healing Across the Divides. He is a practicing internist at a community health center, with over 30 years of experiences restructuring health care systems both at a national level and in community settings – as well as extensive experience working with Israelis and Palestinians. His new book, Peace Building through Women's Health, incorporates the experience of HATD's extensive work in the region.  |
| --- | --- |
Moderator:
| | Aziz Abu Sarah is an entrepreneur, speaker, peace builder, and author as well as a National Geographic Explorer and TED Fellow. Aziz is the recipient of the Goldberg Prize for Peace in the Middle East and was named one of the 500 most influential Muslims in the World by the Royal Strategic Centre in Jordan. He won the Intercultural innovation award from the UN Alliance of Civilizations and is recognized internationally for his work in peace building and conflict resolution. Aziz is the co-founder and CEO of MEJDI Tours, where he works to redefine responsible tourism. |
| --- | --- |
---
| | Healing Across the Divides has been proud to partner with MEJDI Tours for years on their Annual Study Tours to the region. HATD's mission is to measurably improve the health of marginalized Israelis and Palestinians through community-based interventions. In HATD's 17 years of existence, they have improved the lives of more than 200,000 individuals. They do this work by funding and providing technical advice to local community-based groups – many of which are visited on the annual study tours. |
| --- | --- |