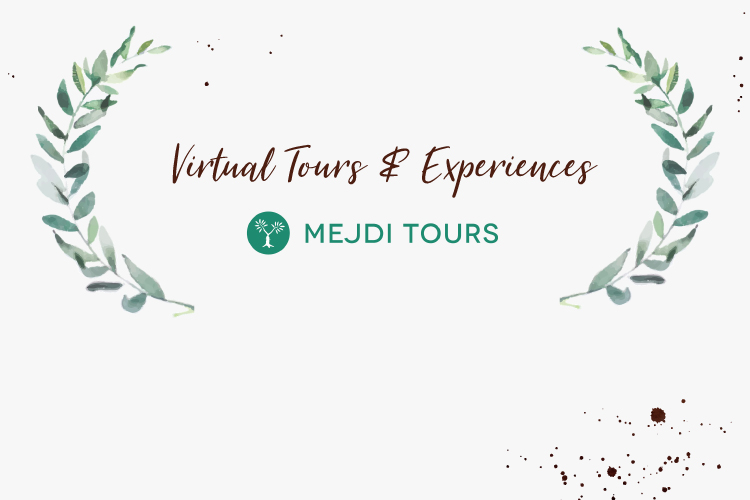 Virtual Holiday Experiences
Let our guides take you on a spiritual and cultural adventure! Engage with locals, learn about their special holiday traditions and take a tour to see the local festivities!  
Combining our 360° touring technology along with our expert guides, we have carefully crafted the perfect opportunity to connect with others and feel the holiday vibes!   

Christmas in Bethlehem

Dec. 28, 2020 – Jan. 3, 2021 (pick date and time below)

Price: $29 per device
New Year in Tel Aviv

Saturday, Jan. 2 (1-2:30pm ET)

Price: $29 per device
---
Private Experiences
A Bethlehem Christmas for Church Families/Congregations

Gather your family as your local Christian guide opens the door to the sights and sounds of Christmas in the Holy Land. Visit the Nativity Church, Shepherds Field and experience Bethlehem like never before.

$280 (Group Tour)
Christmas in the Holy Land for Sunday Schools

Experience Bethlehem with your local Christian guide who will lead you through a visit to the Nativity Church, and Shepherds fields while sharing unique traditions and festivities. Hear locals testimonies, and enjoy Hebrew and Arabic Christmas hymns.

$280 (Group Tour)
Bring Light into the Darkness Hanukkah Event

Enjoy a festive candle lighting event with your local Israeli guide; view the candle lighted windows in Jerusalem, share your personal light with the group, holiday recipes and songs.

$280 (Group Tour)
Festive Christmikah Cooking Experience

Join a unique culinary experience as you learn how to connect the Christmas and Hannukah tastes. While cooking, share personal holiday stories to spice up the event.

$280 (Group Tour)
Looking for something different?

Fill out the form and we'll get back to you with more information to start planning a customized itinerary of your virtual tour.

---

[gravityform id="4″ title="true" description="true"]
a


View all our virtual tours

MEJDI goes beyond traditional tours by providing unrivaled customization, exclusive access, and cultural immersion unavailable anywhere else. By choosing MEJDI, you're also giving back to the communities you visit, strengthening businesses, families, and individuals.

---

Check out our CEO's most recent book on Responsible Travel and Peacebuilding: "Crossing Boundaries: A Traveler's Guide to World Peace"