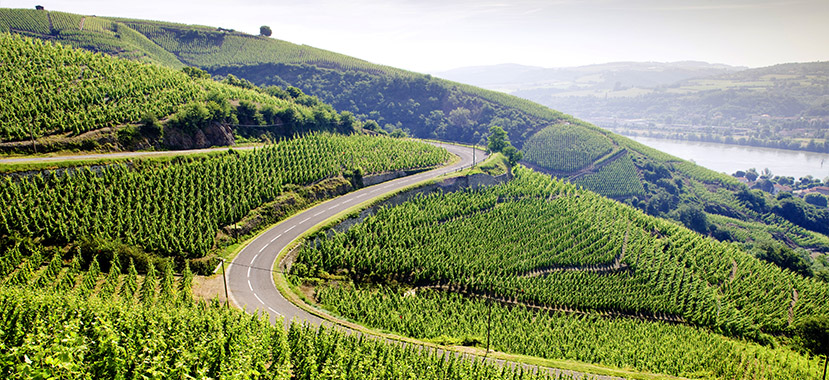 A "Corkscrew" to French Wines
Virtual Wine Exploration & Tour with Yuval Ben Ami
For those wishing to be savvy about french wines. Yuval Ben-Ami, who lives among the vineyards of the Luberon will guide you through everything that makes it into those wonderful bottles, covering history, geography, agriculture, techniques, grape varieties, the diverse characters of local wines, food pairings, questions of terroir and current developments.
Besides wine, we shall explore the related culinary heritage of each region, as well as wine-drenched poetry and song, and examine French drinking culture as a whole.
Ep 1: April 10 (3pm ET): The Beautiful South. We'll explore the bold wines of the Rhone Valley and Languedoc, before venturing west to explore the legend of Bordeaux.
Ep 2: April 17 (3pm ET) The Heartland. The secret of the Northern Rhone, the mischief of Beaujolais, the black diamond of Burgundy, and the unexpected Loire.
Ep 3: April 24 (3pm ET) Northern Exposure. We'll descend into the Champagne cellars of Epernay, and then emerge once more, to explore Alsace, the Mosel, and the French culture
About Your Guide: Yuval Ben Ami
| | Author, journalist, cultural critic and wine aficionado, Yuval Ben-Ami, is the perfect guide to French wines and culture. Born in Jerusalem, Yuval became enamored with Europe in his twenties: traveling extensively, learning its languages, landscapes, and cuisines. His first book, dedicated to the mythology of Finland, was published in Hebrew in 2003, and was followed by five other titles, all devoted to travel and geography. He is a National Geographic expert and has been an active travel guide since 2009.  |
| --- | --- |
---