Episode 22:
COUNT ON ME (PART 2)
TRANSCENDING RACIAL DIVISIONS AND INTERRUPTING IDEOLOGICAL VIOLENCE
Thursday, July 30 1PM ET
Guest Speakers:
---
Dr. Todd Allen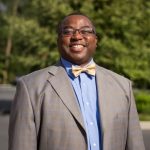 Dr. Allen is the founder of the Common Ground Project, a nonprofit dedicated to teaching the history of the Civil Rights Movement, a frequent lecturer on commemorative practices/public memory related to the Civil Rights Movement. Dr. Allen is an experienced Diversity/Inclusive Excellence trainer and currently teaches communication at Messiah College.
---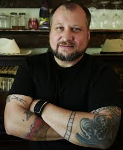 Born as Achim Schmid in Mosbach, Germany, TM became attracted to Nationalist groups at the age of 13 and radicalized in the years after. He joined the White Supremacist movement, founded a series of skinhead bands, and became a member of a German Ku Klux Klan faction – even leading one of the largest KKK groups in Europe. Today, Garret is a public speaker against hate and anti-racist activist living in the United States.
---