St. Mark's Pilgrimage to the Holy Land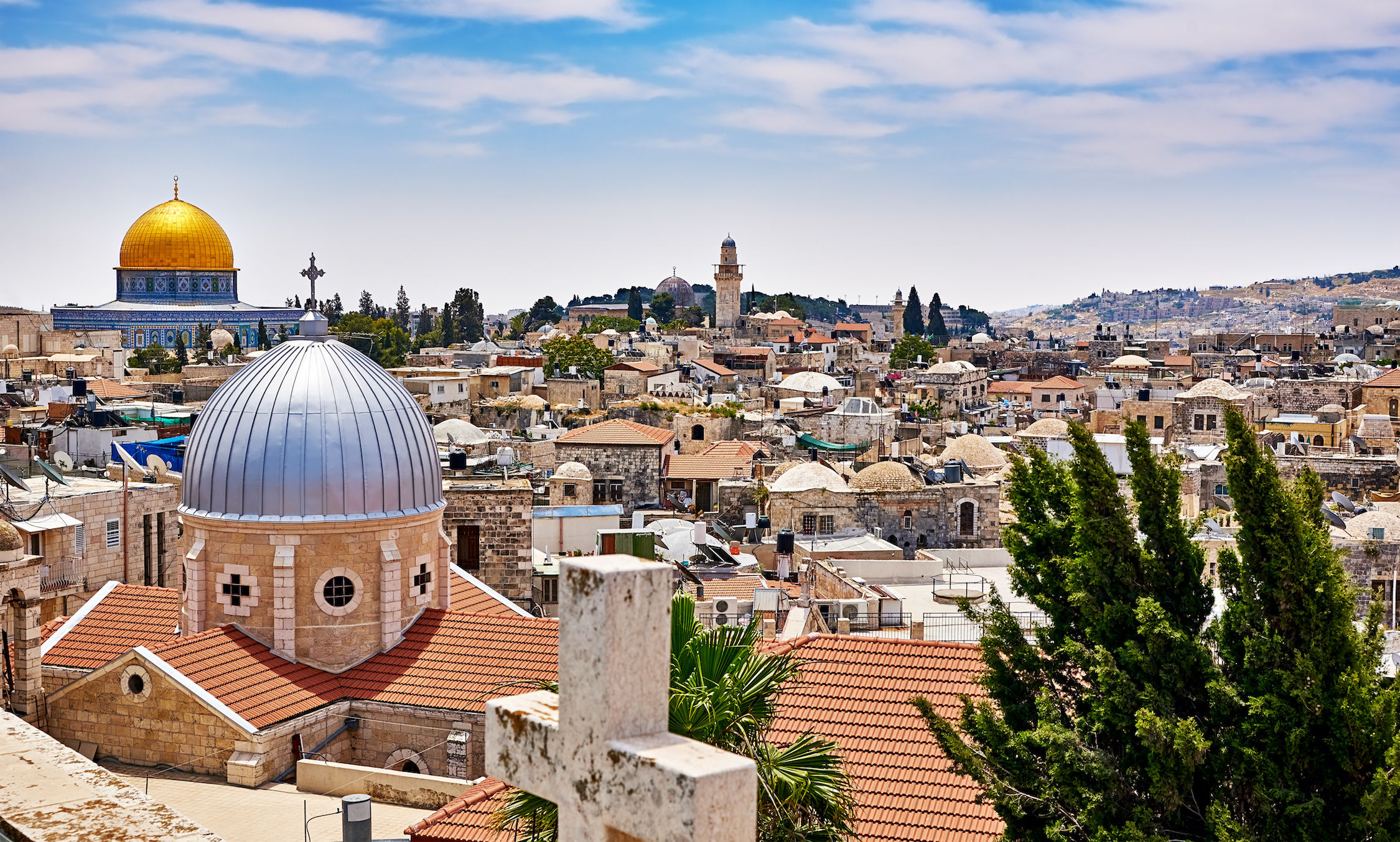 The stories we hear in the Gospels and the Hebrew scriptures spark our imagination and our curiosity about the world of Jesus and the Prophets. Now the Middle East Working Group of St. Mark's Episcopal Church on Capitol Hill invite you to visit many of the places which are memorialized in the stories. Tom and Karen Getman will lead the pilgrimage in coordination with MEJDI Tours.
Certainly, the Holy sites of the three Abrahamic religions are compelling monuments to the faith traditions which have taught us to love one another.  But on this journey, we will also encounter troubling realities of a 21st century geography and the politics of Israel and Palestine.  Rarely do travelers have an opportunity to meet and discover a connection with the people of the land… people who dispute one another and people who work together. These "living stones"…Christians, Jews, and Muslims struggle to define their own place of belonging as "children of God."  We think the encounters with these friends, who believe in the possibility of peace and justice for all people of the Holy Land, will enlighten your vision and inspire courage for your own efforts to create peace in our life time.
Check out the detailed tour itinerary (also located at the bottom of this page).
To read about the experiences of past travelers from Karen and Tom's trips, check out the blog entries below:
---
There is an Optional Pre-Trip Extension Tour to Jordan from November 20-25. 
For detailed information and pricing, check out the pre-trip Extension Tour Itinerary. There is a minimum number of travelers needed in order to run the pre-trip extension.
To register for the extension portion of this tour, please email Shannon Okuonghae ([email protected]) by or before the tour registration deadline.
---
Before you Register:
Read through the Terms and Conditions (deposits are non-refundable)
Do not book your flight until you receive the Tour Confirmation email from us. This tour requires a minimum number of travelers to run and we will send out the Tour Confirmation (and update this note on the webpage) as soon as we have met that number.
If you are registering for more than one person, please email Shannon Okuonghae (

[email protected]

) with the following information for each traveler:

Name (First and Last)
Email (If they would like to receive pre-trip communication from us)
Phone Number
If you are requesting single or double rooms. There is a single room supplement fee of $600 as the tour price is based on double occupancy in a hotel room.
*Pricing varies based on number of participants:
25-29 Paying participants – $2,895 Per Person
20-24 Paying participants – $3,150 Per Person
https://mejditours.com/wp-content/uploads/2018/05/AdobeStock_90065133-1.jpeg
1354
2250
RB-ADMIN
https://mejditours.com/wp-content/uploads/2022/07/logo-green.svg
RB-ADMIN
2019-03-08 18:47:16
2019-06-06 18:11:20
St. Mark's Pilgrimage to the Holy Land